Art with a purpose
The Downtown Billings Public Art program is an initiative with multiple intentions. The various art projects funded and supported by the program are diverse and come in many forms, including sculptures, murals, and other installations (both permanent and temporary). Each public art installation promotes public safety in a variety of ways; by offering a visually appealing and engaging environment, while the art itself helps with crime prevention. Creating accessible art in public areas that were previously overlooked, neglected, or deemed unsafe helps increase foot traffic and activity to deter criminal behavior. The Public Art Program exists to increase safety and foster a sense of community pride and ownership, and is proven to reduce undesired activity. Downtown Billings Public Art Program helps connect residents and visitors to the Billings community and more specifically to Downtown Billings. The art often serves as a symbol of the local culture and history, and can bring people together in appreciation of these shared aspects. Additionally, public art can help to stimulate economic growth and tourism by attracting visitors to the area. When people feel connected to their surroundings and to each other, they are more likely to take an active role in keeping their community safe and vibrant. Overall, public art programs can be a powerful tool in promoting public safety and creating a sense of community in urban environments.
Public Art Map
---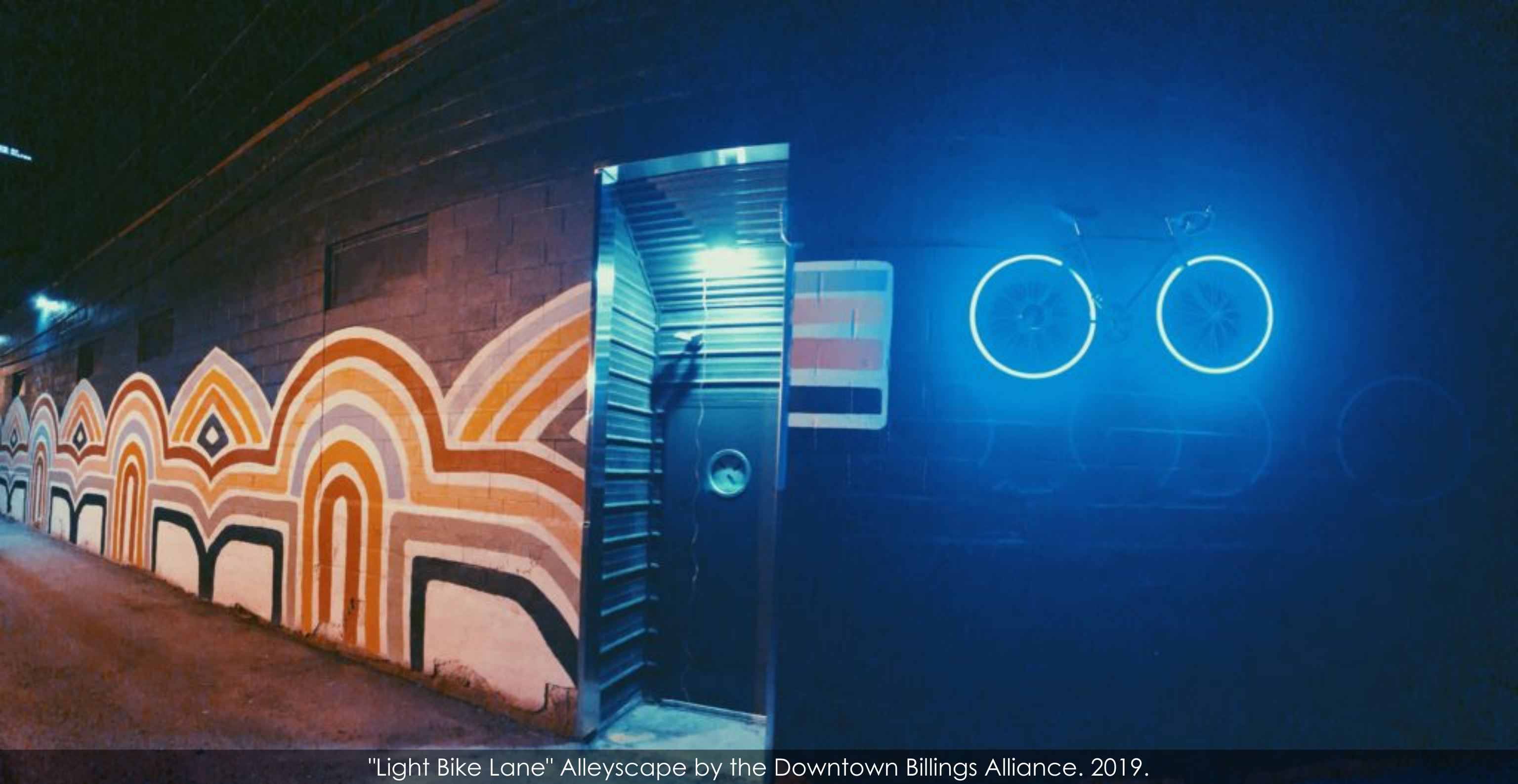 Public Art In Action
---

Local Musician Gilda House filmed this Joni Mitchell cover of "River" in the
29th Street Alley pocket park and light bike location.
Call for Artists
---
Skypoint Sculpture Program
Traffic Signal Box Art Program
Other Public Art Artists Calls