Here is an update for on recent/current TIF projects in the downtown billings TIF district. Downtown Billings consists of many TIF projects (past, present, and ones that are still 'to-be'). If unfamiliar with TIF, learn more in our "What is TIF?" article.
Downtown revitalization and restoration projects have proven to be critical to a city. Downtown, is most commonly where you will find the largest cluster of historical properties, businesses, arts, and cultural focal points coming together. Downtowns and uptowns often link other parts of the city geographically, financially, and culturally making them crucial to the city economically. As a result, downtowns drive economic engines and serve as tourism hubs. More importantly, TIF districts help stabilize taxable value making sure the city center has resources to leverage in the future for its growth. 
Below you'll find a list of recently approved TIF projects within the downtown Billings district: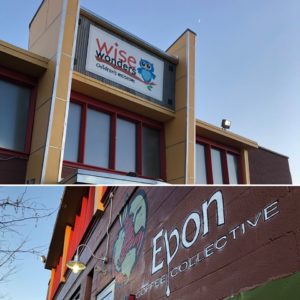 Wise Wonders Science & Discovery Museum & Ebon Coffee Collective
3024 2nd Ave N
704 Properties, the private entity that leases to Wise Wonders Science and Discovery Museum, applied for TIF at the end of 2019. Their application for roof, parking, bathroom, and facade improvements was approved by the Billings City Council. The approved, permanent, building improvements generate tax increments that will be invested back into the district for further downtown redevelopment and revitalization. Formerly Good Earth Market, this specific building, sat vacant for a number of years. It now houses the growing needs of the Wise Wonders Science and Discovery Museum and Ebon Coffee Collective. The museum is a city attraction that brings visitors to our city and draws community to downtown in particular.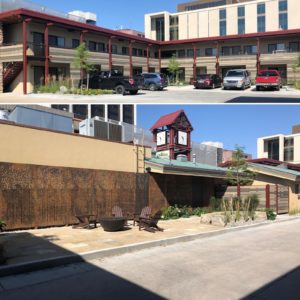 Best Western Plus, Clocktower Inn
2511 1st Ave N
The Clocktower Inn recently remodeled the exterior of their hotel. They enhanced their outdoor common space between Stella's Kitchen & Bakery and the Hotel. The improvements include; new landscaping, a metal art mural, gas firepit, and updated utility lines. Major private investment was involved but some TIF funding was granted towards this project as well. The enhancements are something the community and patrons of the Clocktower Inn and Stella's Kitchen & Bakery will enjoy.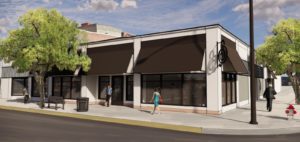 Billings Symphony Orchestra & Chorale
2824 2nd Ave N
The Sukin Family donated their building that corners 2nd Ave N and N. 29th Street, in December 2019 to the Billings Symphony Orchestra & Chorale. Existing tenants of the building include; SomethingChic, Fresh Hair Studio, Brockels Chocolates, and Sassy Biscuit Co. The Billings Symphony Orchestra and Choral intend to occupy the corner space of the building giving the community organization a street level presence it has not previously had. Prior to this change in ownership, the large corner space within this building has remained vacant for over 5 years. The building as a whole stands in need of architectural, foundational, and utility upgrades and with some TIF assistance the Symphony is working with A&E Designs to create a space that will be enjoyed and accessed by the public. The downtown area will benefit greatly from the addition of the Symphony in this space. There are plans to add a public art mural, pop-up performance space, conference room, music practice room, music library, and recording studio.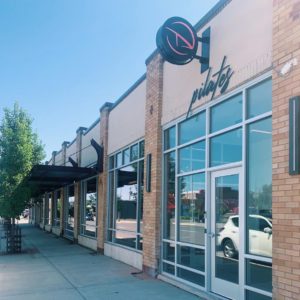 Bethany Joy Pilates
2202 1st Ave N
Bethany Joy Pilates is a new reformer Pilates studio located in the building that formerly housed home decor retailer, Toad N Willow, before they moved to their current N. 29th location. The Pilates studio owners invested privately to modernize and upgrade the space internally but required a bit of assistance to install signage on the exterior of the building. The sign adds character to the exterior that offers a sense of cohesiveness to the updated interior, it also offers the public a sense of certainty, safety, and wayfinding as they approach the building.
For more details about TIF in the State of Montana view the TIF in Montana pdf here.
Downtown Urban renwal projects and TIF are managed through the Downtown Billings Alliance Development team. View more about downtown development by clicking here.