The Business Improvement District (aka The BID) is proud of its Cooperative Safety program that provides for two Billings Police Department Officers assigned specifically to downtown Billings. These officers, called resource officers, provide additional presence, visibility and assistance over and above what is already provided by the Billings Police Department. Our Dedicated Downtown Center Beat Officers are stationed out of the Downtown Billings Alliance office.
With no further delay, we would like to introduce our current downtown Billings resource officers to you: 
Meet Officer Brad Mansur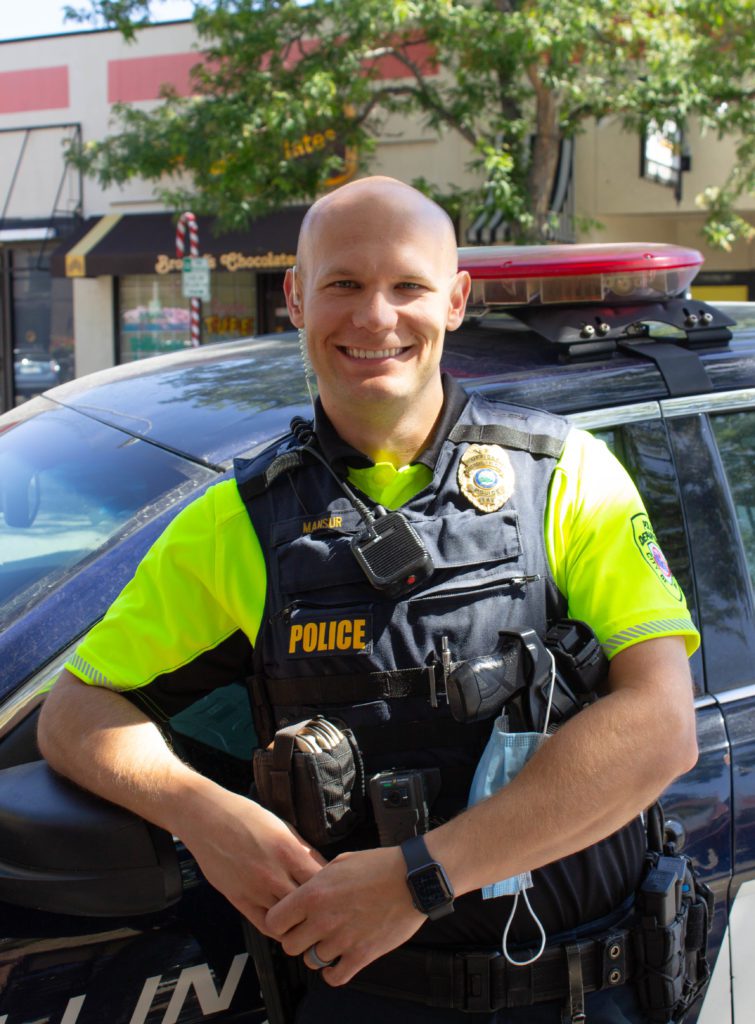 Officer Mansur joined the downtown Billings team officially January 2020. He worked alongside 5 year downtown resource officer veteran, Officer Tony Nichols in 2020. Together the two re-ignited the Motivated Addiction Alterative Program (MAAP) and helped hire downtown's Resource Outreach Coordinator (ROC). Officer Mansur has been a Police Officer for almost 10 years. He has lived in Billings and been with the Billings Police Department (BPD) going on 6 years.  As far as special details go, Officer Mansur is currently a Field Training Officer tasked with training new BPD Officers, a member of the Crisis Intervention Team (CIT) that focuses on de-escalation training for Officers and others in the Law Enforcement community, a proud member of the BPD's Honor Guard, an instructor for the BPD's Narcan, CPR, and AED program, and most recently he became the BPD Union President. When we asked him what motivated him to join our downtown Billings team he said " I have seen both thriving and failing downtowns. I have seen the impact a thriving downtown has on a community and I want to part of the positive progress." He really appreciates that everyone downtown gets to know their neighbors and regular downtowners. Officer Mansur adds "It's nice to walk downtown or ride my patrol bike and get the opportunity to talk to people outside of criminal contact situations." He is passionate about downtown Billings, his main goal is to improve it in any way possible,  for visitors, residents, and workers. That right there is what makes him such a good fit for our tight knit downtown community.
Meet Officer Phil Tanis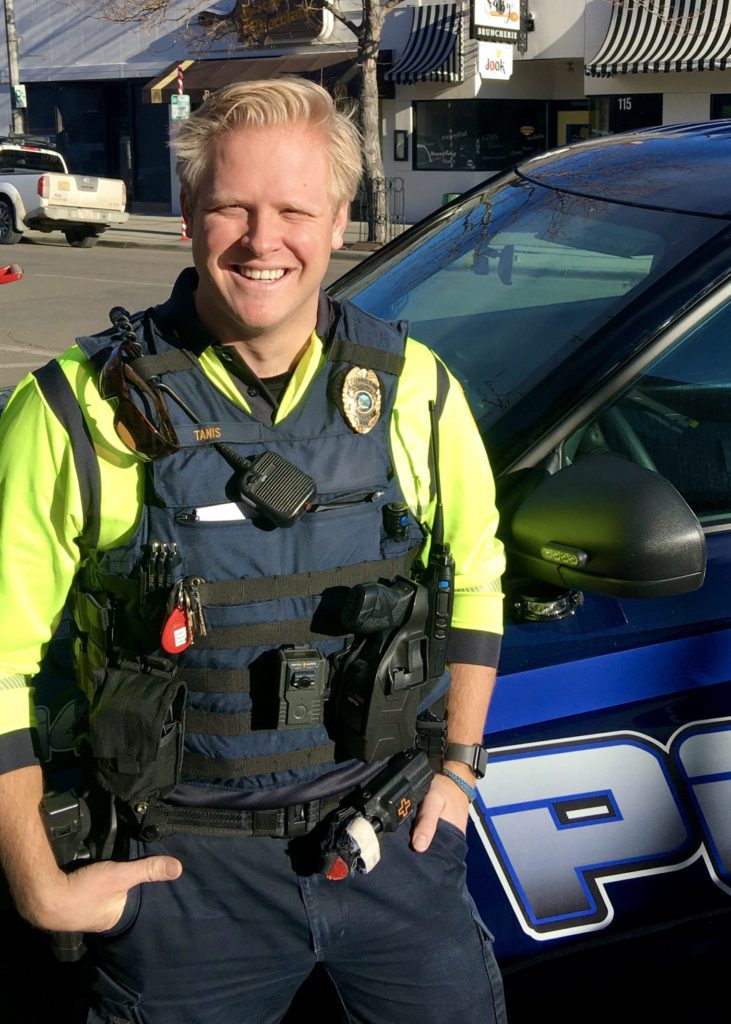 Officer Tanis joined the downtown Billings team in January 2021. He may be the newest member of our downtown team but he's not new to Billings. He just completed his 6th year as a Police Officer with the City of Billings. Officer Tanis has several other roles with the Billings Police Department, including: Field Training Officer, Hostage Negotiator, Crisis Intervention Team Instructor, Master Narcan Instructor, Critical Incident Stress Management Coordinator and CPR/AED Instructor. While he's been an official resident of  Billings for 6 years, he's actually lived in Montana for 10 as he obtained his Bachelor's Degree in Environmental Science: Cultural Integration (anthropology) at Carroll College. When asked what drew him to Billings specifically, Officer Tanis replied "Being the largest city in Montana, there was a lot of things that drew me here, but most importantly, were the outdoor activities like Fly Fishing, Rafting, Hiking, Backpacking and Hunting." Officer Tanis is excited to be a part of the downtown Billings community and brings with him a new perspective and a new sense of motivation and positivity. He adds "There is a great need downtown in serving the homeless community and I have always wanted to directly have an impact in hopefully improving their lives."
We feel lucky that passionate and hardworking community members like Officer Tanis & Officer Mansur are part of our downtown district.