The Public Art Committee of the Downtown Billings Alliance is seeking muralists and artist-led teams to submit large-scale, community engaging, painted mural proposals. The murals will be part of the Downtown Billings LightBike Trail, an art installation that winds through the alleyways of downtown Billings. The LightBike Trail project is scheduled to be completed by September 30, 2023.
Click to view the Call for Art: LightBike Trail Project Muralist Application. The application deadline or May 24 was extended Thursday, June 1, 2023. Artists chosen will receive compensation for their work and will be featured as part of the LightBike Trail project.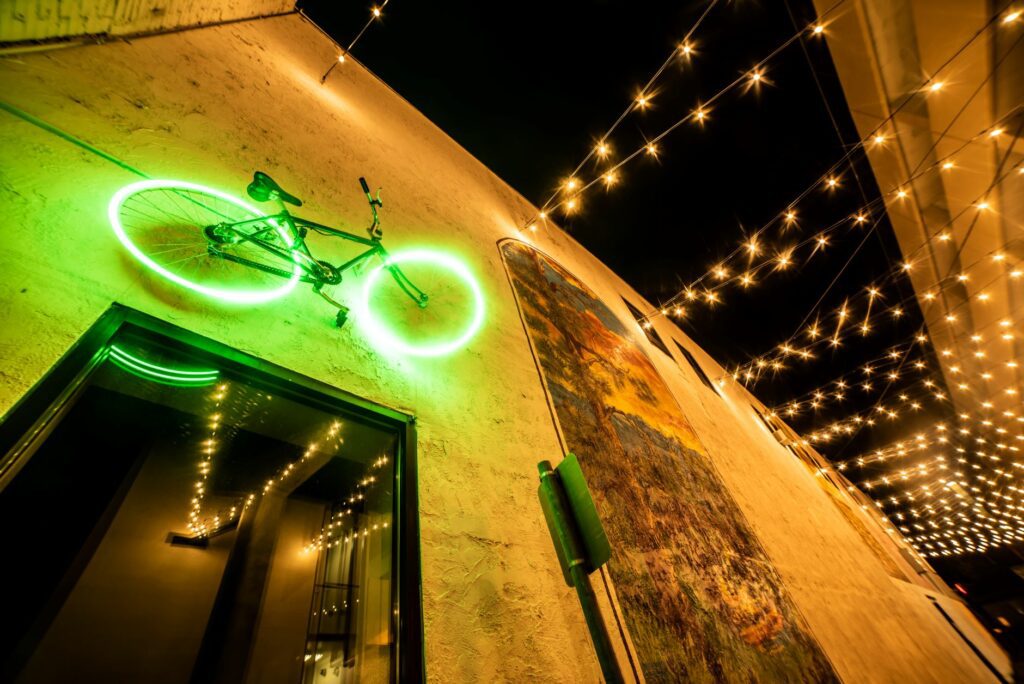 The innovative LightBike Trail public art installation was created for the community by our Downtown Billings team. The project is a mapped and walkable trail of eleven, neon-lit bicycle art installations that will run through the alleys of downtown Billings. The LightBike Trail invites residents and visitors to explore downtown and support local businesses through a positive and safe pedestrian experience. The intention of this project is multi-fold, the project creates a trail of light bike art installations that provide a source of light, clean up alleyways, deter crime, and create a landscape for future alley-scape projects.