November 13th, is Healthcare Appreciation Day in Yellowstone County and together we can say "Thank You" in a BIG way!
The Downtown Billings team is matching up to $5,000 in downtown Billings gift cards to present on Friday, November 13, 2020.
For every $10 you donate we will match that $10. Together we can gift $10,000 worth of Downtown Billings Gift Cards to our local healthcare workers.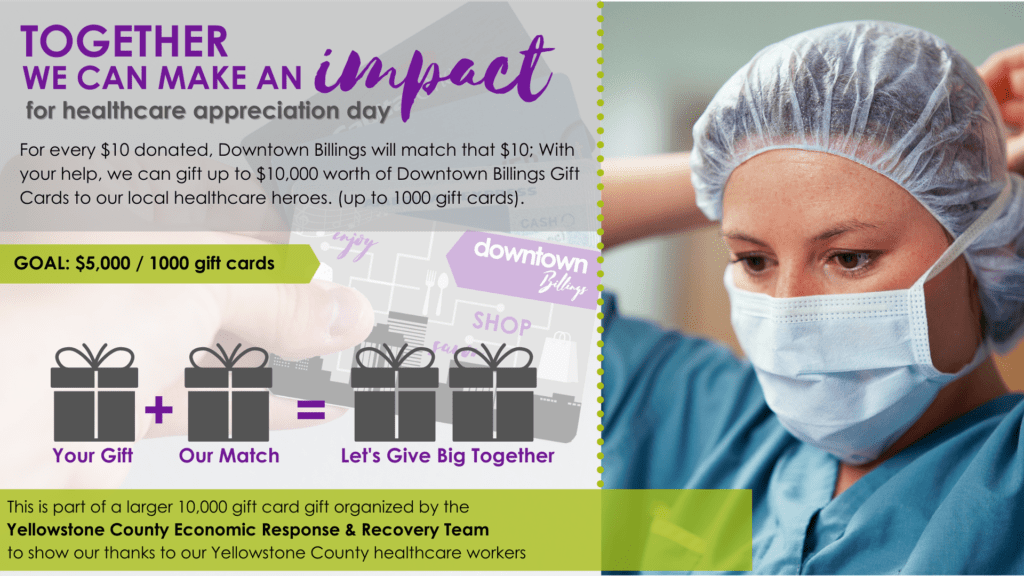 This matching gift is part of a larger 10,000+ gift card presentation that the members of the Yellowstone County Economic Resource & Recovery Team are putting together for Healthcare Appreciation Day.
Want to do more for our healthcare heroes? Click here for more details.