Our non-profit organization promotes and advocates for a vital city center through programmatic and place-making elements like event management, business development effort and projects, TIF district management, public art, green space development, and other downtown beautification projects.

We need extra helping hands to make our upcoming outdoor music events successful and fun. Below you'll find the upcoming events on the downtown calendar where your help would be appreciated.
---
Saturday, July 31, 2021Downtown Summer Sounds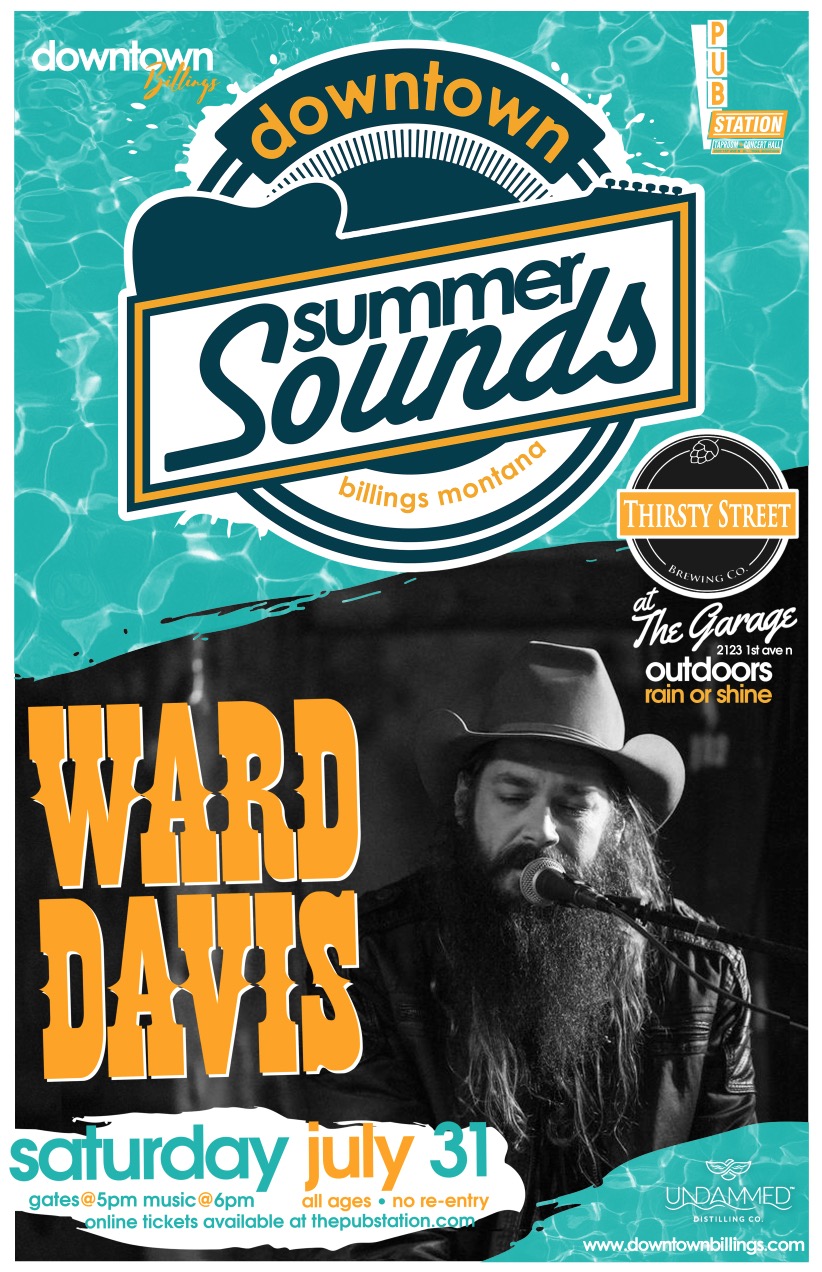 Downtown Summer Sounds is an all ages outdoor downtown summer concert featuring singer/songwriter Ward Davis in the parking lot out front of Undammed Spirits & Thirsty Street Brewing Company's Garage location at N. 22md St & 1st Ave. N. Gates open at 5pm/ Show at 6pm
Volunteers Perks:
Meal voucher
Bottled water
Free High Five's & entertainment
Volunteer for Downtown Summer Sounds: July 31st
Thursday Evenings in August
Alive After 5 is Downtown's most anticipated summer concert series that takes place Thursday evenings this August, from 5:00pm -8:00pm at a different outdoor venue in downtown Billings.
Volunteers Perks:
Event T-Shirt
Meal voucher
Bottled water
A FREE wristband for volunteers over 21 years old.
Click to Volunteer for Thursday Aug. 5
Click to Volunteer for Thursday Aug. 12
Click to Volunteer for Thursday Aug. 19
Click to Volunteer for Thursday Aug. 26
Or email the DBA Events & Communications Director, Lindsay, to let her know your availability to help: LRichardson@downtownbillings.com