Presented by the Downtown Billings Alliance and TDS Fiber, the annual Strawberry Festival takes place in the the streets of downtown Billings. This long-time cherished community event is Billings largest street festival and kicks off the summer event season. In the heart of our urban center, experience rich diversity in arts and crafts, the scents of food-truck fare from French Crepes, noodle bowls, to BBQ,  over 90 merchants, live street entertainment, and pallets and pallets of fresh Montana sourced berries. The Strawberry festival offers up fun activities for all ages. This large event draws a crowd from all over the northwest region to Downtown Billings under Skypoint at 2nd Ave N. and Broadway. This event is supported by additional event sponsors: Valley Credit Union, Wise Wonders Science & Discovery Museum, and Desert Mountain Broadcasting stations Planet 106.7, The Zone 96.3, Classic Hits My 105.9, 94.1 KSKY, 98.1 KBEAR.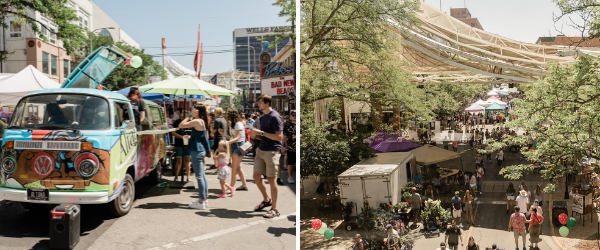 ---
Festival Map & Vendor List
To register, click on the appropriate application:
vendor applications for the following categories coming April 2023
Food Truck/Trailor Vendor 
Food Tent/Canopy Vendor
Arts & Craft Vendor
Activity/Family Friendly Vendor 
Commercial/Retail Vendor
Nonprofit Vendor (non food)
The vendor application deadline will be Wednesday, June 14th.
If you are interested in sponsoring the Strawberry Festival or any other downtown Billings event, please email our Community Engagement & Events Director, Lindsay at LRichardson@downtownbillings.com and she can share current sponsorship opportunities.
2023 Event Sponsorship Opportunities Packet 
Our sponsors are amazing. Their sponsorships allow us to cover the costs of our large free community events and allow us to make these events a success and memorable for the whole community.
Our events wouldn't be possible without the help of awesome volunteers like you. We appreciate all the extra help we can get, whether it's assistance during the 5:30am vendor arrival/check-in or helping at the Skypoint info booth. All volunteers are provided with food and beverage voucher, bottled water, and any items needed to perform position. email info@downtownbillings.com if you are interested in helping. 
  We know!!! We're bummed too but BUT dogs, cats, and other small animals are not allowed at the Strawberry Festival or any other large downtown public event. The city ordinance is for the safety of all including your dogs! AND while we don't make the rules, we totally understand the city's ordinance. Events like Strawberry Fest are loud and crowded and can be stressful  for a dog. Not to mention the heat of the hot
 pavement being harmful.
---
Our 2022 Strawberry Festival Sponsors
C0-Host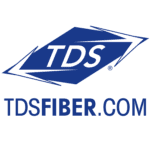 Signature Sponsors:
Event Sponsors: