The 39th Annual St. Patrick's Day parade is returning to Billings, Saturday, March 12, 2022 (The Saturday before St. Patrick's Day). The parade begins at 11:00am.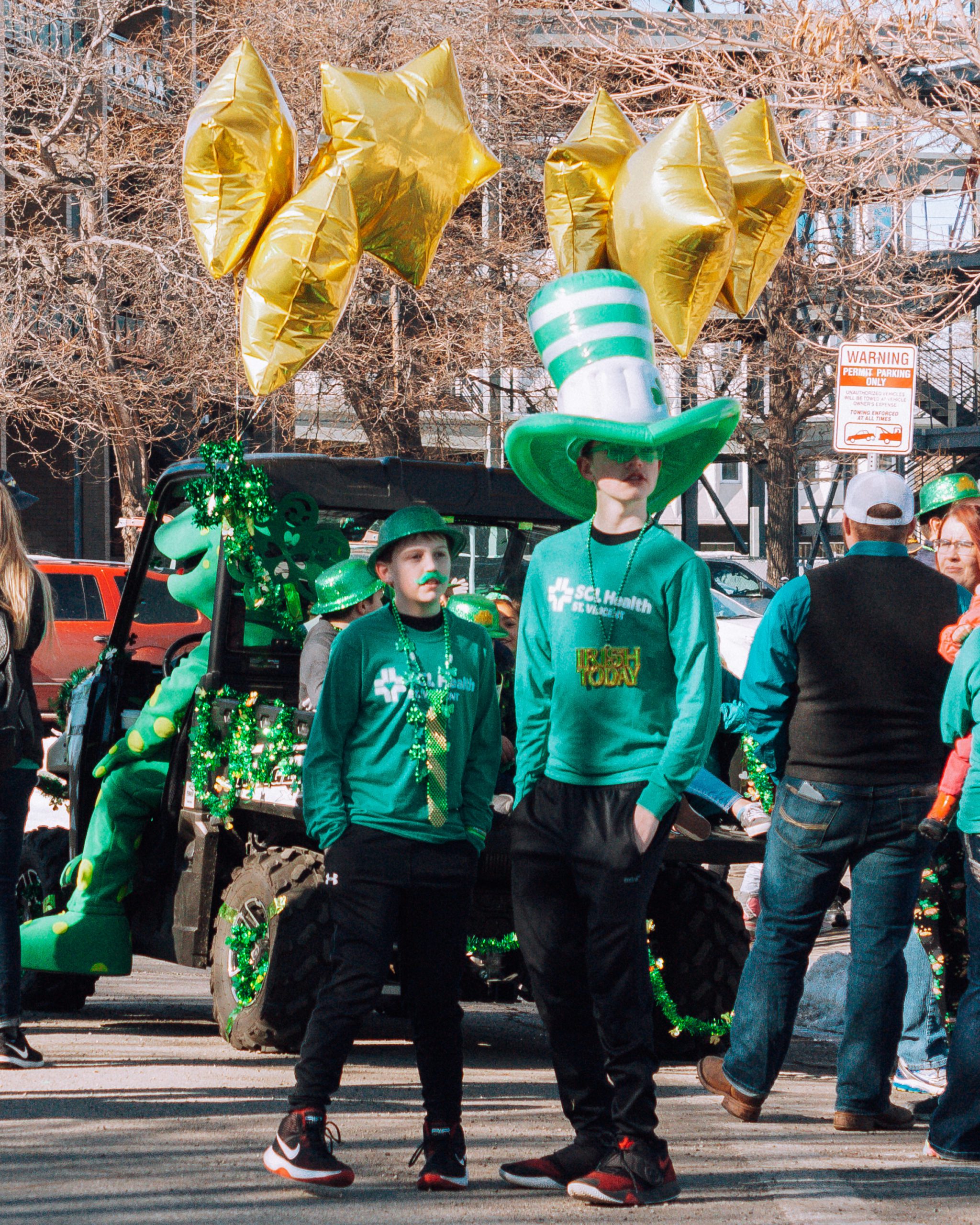 Register A Float
Parade registration is required and due by:
4pm on Thursday, February 24, 2022
*Late applications will be accepted through March 2, 2022 with a $25 late fee applied
Pre-registration is required for participation in the St. Patrick's Day parade. Each parade entry is pre-assigned a location in the parade by the event organizer the week leading up to the parade.
---
⚠️Parade Route Update⚠️
As many of you may recall from the 2021 Holiday Parade, there's a new downtown parade route. Per the request of the City of Billings & Montana Department of Transportation there has been a route change to ensure that 27th Street remains open and MET transfer station is no longer impacted by the staging.
IMPORTANT:  This parade route begins at 2nd Ave. N. and N. 32nd St.(near Granite Tower). The route heads east on 2nd Ave. N. (toward Skypoint), turns north (left) on N. Broadway, and turns west (left) in one block onto 3rd Ave. N., ending at N. 32nd St.
Click to view new route map.  
---
The downtown Billings St. Patrick's Day celebration is presented by us, the Downtown Billings Alliance (DBA) and Hooligan's Sports Bar with support from TDS Fiber. Additional event sponsorships from My Classic Hits 105.9, The Zone 96.3, and Plant 106.7.
An exciting and detailed post about the parade and activities in the annual Celtic Fair will be coming your way very soon! We're just too excited and had to get this parade registration information out as soon as possible! We hope you and your group join us and take part in the return this exciting and fun Billings community event.