Are you ready to hit the streets and learn about the rich and unique history of Billings? The Western Heritage Center's guided walking tours will take you to historical locations and share in-depth details of their historical importance. These popular tours are a fun way to explore Billings and are fun for both Billings residents or those visiting from out of town or out of state.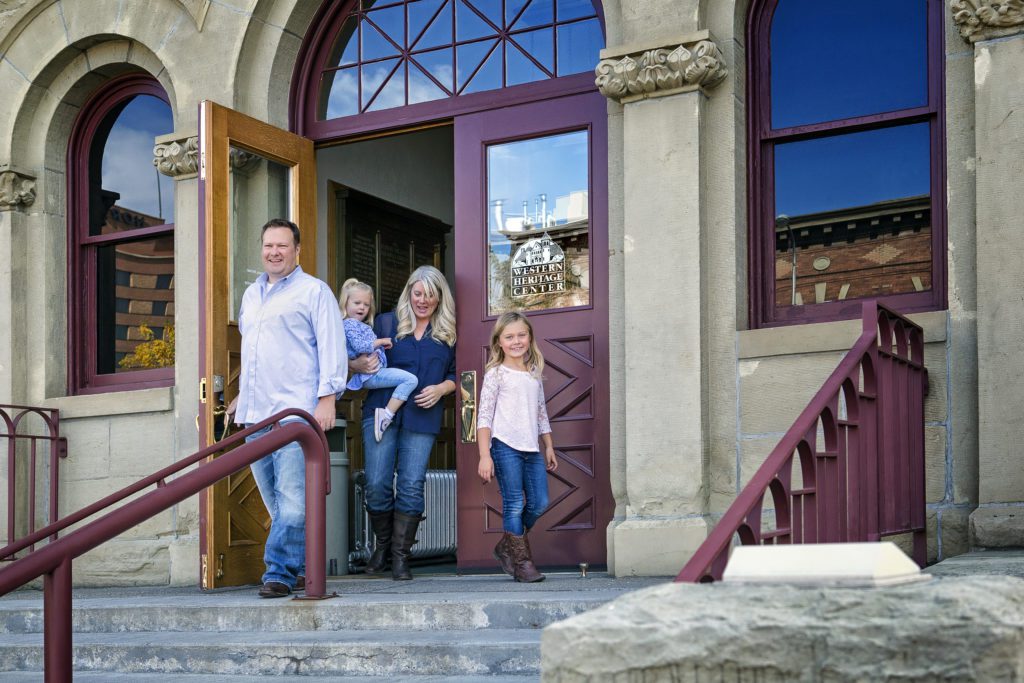 Photograph provided by Visit Billings
The museum's walking tours generally take place each Friday morning at 10:00am, May through October. There have been some Thursday evening tours added from time to time so be sure to check the walking tour schedule.  The museum can often facilitate custom times by request. Contact Kevin or Lauren at 406-256-6809 for more information.
Check Tour Dates & Reserve Tickets
---

Downtown Tours
The following tours take place in downtown Billings and begin at the Western Heritage Center.  Each tour runs about one hour twenty minutes and require comfortable walking shoes.  There are additional tours on the schedule for you to enjoy. We encourage you to check the museum's schedule to see which of the guided walking tours are coming up.
Bars, Brothels, and Bok Choy: Exploring Minnesota Avenue
Before the skate park and businesses, Billings' Southside was filled with bars, brothels and even a Chinatown. On this tour you'll wander the remnants of these establishments and bring back to life the stories of these large, and almost forgotten, communities.
Born a Railroad Town
Billings' was created in 1882 by the Northern Pacific Railroad. The city was split into two by railroad tracks running through the center of downtown. This tour explores the founding of Billings and explains how the railroad continues to impact the city to this day.
The Lights on Broadway
Take a morning walk through the heart of downtown Billings to learn about the development of North Broadway and the historical characters who walked the streets.
Hidden in Plain Sight
Explore the details of downtown with local historian, Joyce Jensen. She'll point out historic points of interest, architectural details, and tell historic stories of Billings that will surprise you.
Then and Now: Picturing Billings (The Billings Railroad Depot Neighborhood)
Take a trip back in time! Explore downtown Billings and the WHC archive side-by-side. Inspect historic photos of existing structures, identify lost buildings, and feel what life was like in the Billings of the past. This tour includes digital components – bring your tablet/smartphone if you wish! Cecelia Gavinsky, the museum collections manager, leads the tour. This tour begins at the Billings Depot at 2310 Montana Avenue.
Check Tour Dates & Reserve Tickets
Follow the Western Heritage Center on Facebook to learn more about current exhibits and special pop-up tours!