We are excited to be bringing back the very popular free downtown parking program together with the City of Billings for the second year. Beginning November 24th and running through January 1st, downtown visitors can enjoy two hours of free parking at metered parking spaces. The holiday parking program will run seven days a week. Regular meter rates and enforcement will resume at 8:00 a.m. on Monday, January 2, 2023.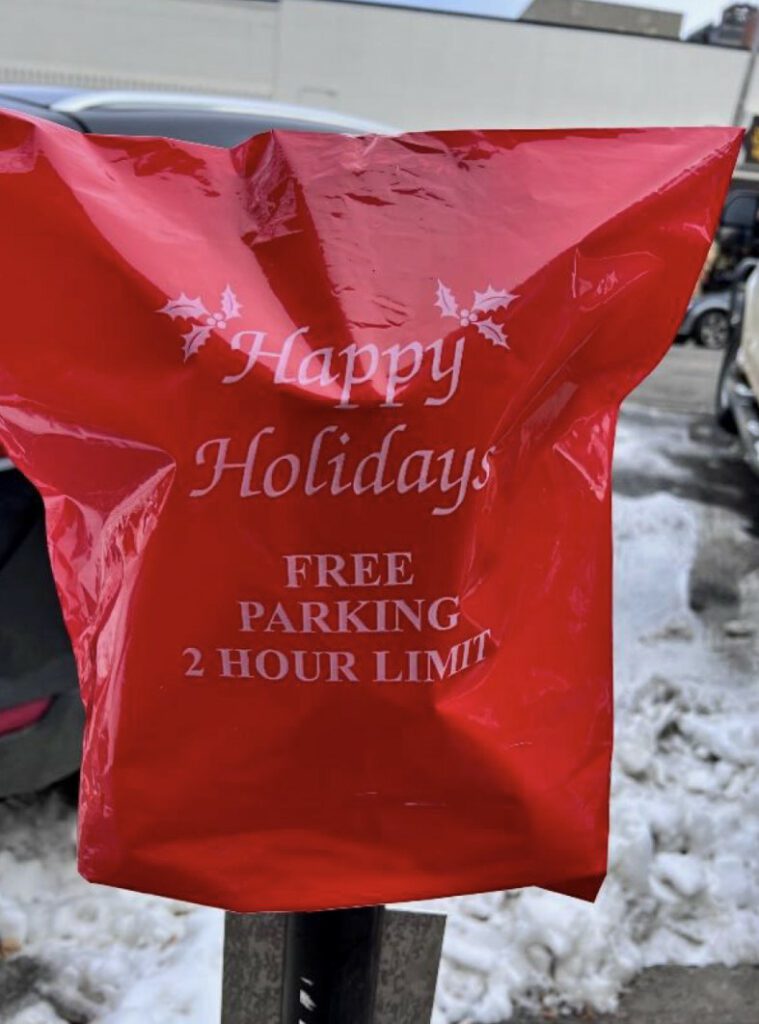 We choose to continue this parking program to further encourage our generous community to support our local downtown businesses. The free holiday parking program was made possible through a Tax Increment Finance (TIF) Grant, approved by the Downtown Billings Partnership and the Billings City Council.
"The DBA and the City of Billings believe a huge impact can be made when our community shops local first and invests back into our community owned businesses, we sincerely hope you will consider taking advantage of this free parking to start—or finish—your holiday shopping." ~ Katy Easton, CEO of the DBA
The free holiday parking excludes parking garages, private lots, & 10-hour permit spaces. All vehicle traffic must still follow parking & traffic signs and laws. Violators of parking & traffic signs and laws can and will be ticketed.