Featured Article
---
June 6, 2022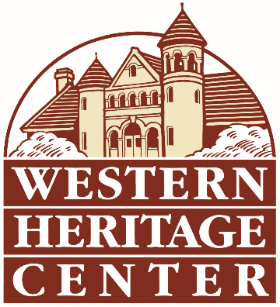 The Western Heritage Center invites the public to participate in "Shots Felt 'Round Montana: Maurice Hilleman and the Montana origins of the fight against pandemics." The project is an educational partnership between the WHC, Carter County Museum (CCM) in Ekalaka, and Humanities Montana. The program centers around "Shots Felt 'Round the World," a traveling exhibit created by the Carter County Museum, which is on display at the Western Heritage Center through August 27.
The CCM team designed and produced the exhibition using collections donated to the Museum of the Rockies by the Hilleman family, along with Montana newspaper stories that describe contemporary accounts of infectious disease throughout state history. It features the life of Maurice Hilleman, PhD, a microbiologist who grew up in poverty in Miles City and who is credited with saving millions of children from communicable diseases. The project invites visitors to discover the process of scientific inquiry and vaccine development through the inspiring life of Dr. Hilleman, who laid the foundation for the modern fight against pandemic disease. Hilleman is credited with developing many major vaccinations, including those against mumps, Hepatitis B, and influenza.
"In addition to telling a very important and relevant story, this traveling exhibit also highlights the superb work that the Carter County Museum team is doing," Kevin Kooistra, Executive Director of the WHC, comments, "We really encourage guests to consider exploring more remote places like Ekalaka, an example of a tiny Montana town offering exceptional experiences for those interested in the region, ranging from paleontology to geology to historical."
The exhibit was first displayed in Ekalaka in 2021, and is touring through Montana thanks to a SHARPS project grant from Humanities Montana. In addition, the joint project will include a free film screening of the documentary, "HILLEMAN: A Perilous Quest to Save the World's Children," with a panel discussion to follow, on Thursday, Aug. 4. Sabre Moore, Executive Director of the CCM, states, "We are so delighted to work with the Western Heritage Center to share this incredible story. Dr. Hilleman's inspiring achievements add so much to our history as a region and state, and we want everyone to learn more about his work and its ongoing impact, which may save up to 8 million people each year."
The WHC is located on 2822 Montana Avenue, and is open Tues-Sat, 10 am – 5 pm, with admission fees of $5 or less.
The museum now participates in Blue Star Museums (free admission for active military & families) and Museums for All (free admission for SNAP recipients & families). Information on exhibits, resources, and upcoming programs can be found at ywhc.org or by calling the WHC at (406) 256-6809.