Featured Article:
---
May 4, 2021
by Matt Macrow, Valley Credit Union Marketing Officer
---
Babcock Theatre Sponsorship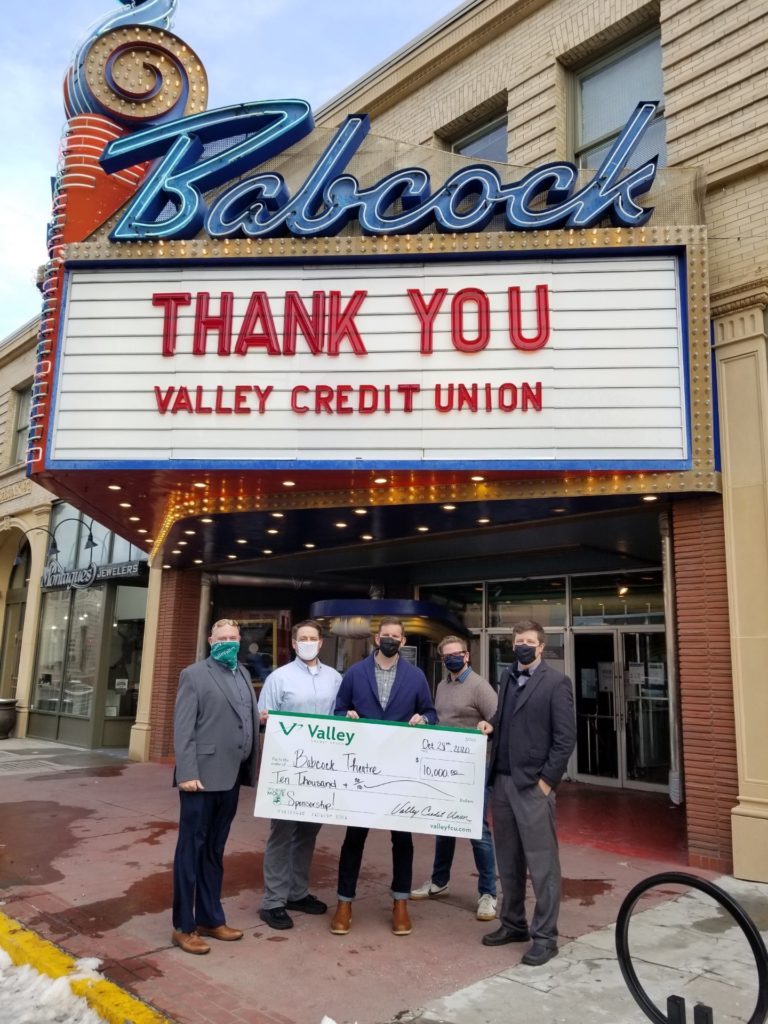 Valley Credit Union is renewing its $10,000 sponsorship of the Babcock Theatre, a historical landmark in Downtown Billings, for the second year in a row. This sponsorship will bolster the local business that brings opportunity, culture and so much more to the Billings community as it continues to navigate COVID-19 restrictions.
Providing opportunities for local businesses to grow and continue to enrich our community is something we strongly believe in," said Brandon Scala, Senior Vice President of Business Development at Valley Credit Union. "The Babcock Theatre is a historic part of Downtown Billing's identity. We are thrilled to offer our support in helping to keep this valued theatre open for future generations to enjoy."
Babcock Theatre has been a staple in the Billings community for over a century. After years of transformation and restoration, Art House Cinema took over management of the historic theatre in 2018. Through the funds and support provided by Valley Credit Union and the community, Art House can run Babcock as a true state of the art cinema. Meaning they can bring in the biggest and best films being released to Downtown Billings for the first time in over 30 years.
Valley Credit Union's choice to sponsor the theatre is a shining example of community partnership and their commitment to film, art, and culture in our community," said Matt Blakeslee, Executive Director and Founder of Art House Cinema. "Due to Covid-19 restrictions and our efforts to keep the community safe, we have been extremely limited on the number of tickets we can sell and what films are available for us to screen. This sponsorship sustains our operations and allows us to continue to plan for a brighter future, knowing that we have support from our community."
---
School District 2 Sponsorship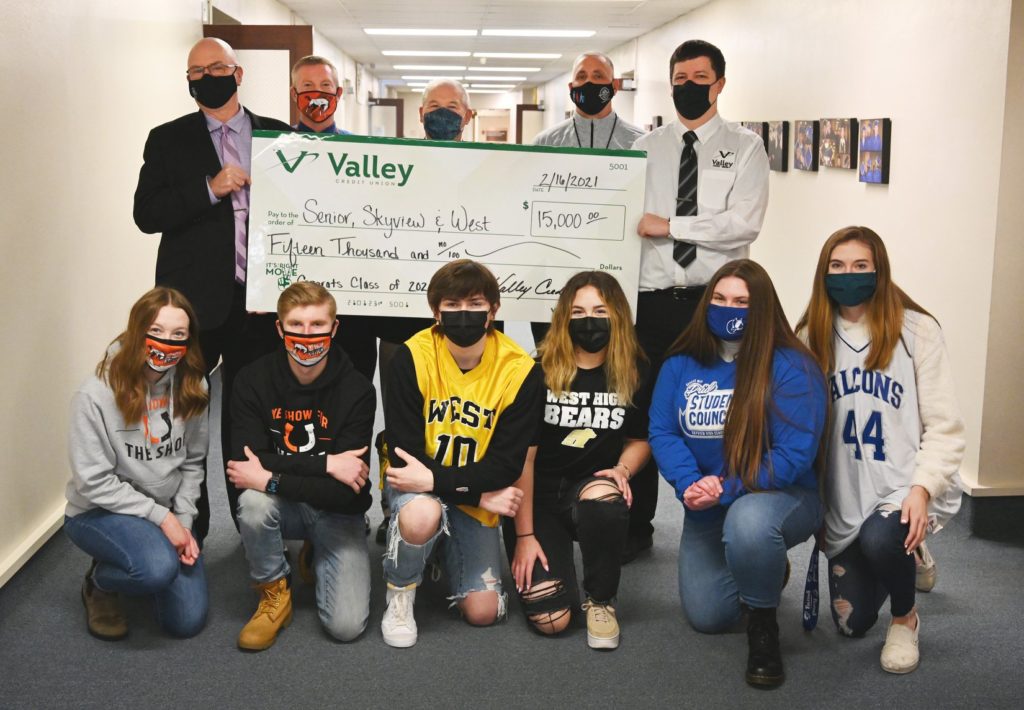 Valley Credit Union is thrilled to announce their $15,000 title sponsorship of the Billings All High School graduation celebrations (BAHS graduation celebrations). Each local high school (Senior, West, and Skyview) has received $5,000 from the credit union to ensure graduating seniors get the traditional high school sendoff they deserve during each school's all-night drug and alcohol-free parties following graduation, May 30, 2021.
Although celebration plans are still in the works from the schools and the BAHS Graduation Celebrations Committee, each school is intending to celebrate with the all-night parties and additional outdoor events in the spring. The graduation ceremonies at Metra will be limited attendance again. Valley Credit Union's Title Sponsorship will support all the events held by schools this spring.
With so many changes made to prioritize students' safety this year, including the cancelation of school dances and sporting events, this end of year high school celebration is one way to give these deserving students a senior year experience they will truly never forget," said Brandon Scala, Senior Vice President of Business Development at Valley Credit Union. "All of us here at Valley Credit Union are eager to do our part to make this a memorable affair for the high school seniors in our community that have worked so hard to achieve this milestone."
With over 1,200 graduating seniors this year, funding from Valley Credit Union and other donors will partially go towards various prizes, scholarships, and gifts that will be distributed, guaranteeing each student leaves the festivities with something special.
We are so excited and grateful to have Valley Credit Union as title sponsor for Billings All High School Graduation Celebrations this year," said Perrin Grubbs, Fundraising Chair of Billings All High School Graduation Celebrations Committee. "Valley has always supported our schools, and their generous commitment to the Class of 2021 will make a remarkable difference in the way our seniors will be able to remember this year and celebrate all they have accomplished. The changes to the school year due to Covid-19 have had a big impact on our seniors. But having the support of organizations like Valley will make a lasting, positive impact on their lives. We are thankful for Valley's continued commitment to our students and our schools."