Featured Article:
---
August 13, 2020
by Rob Rogers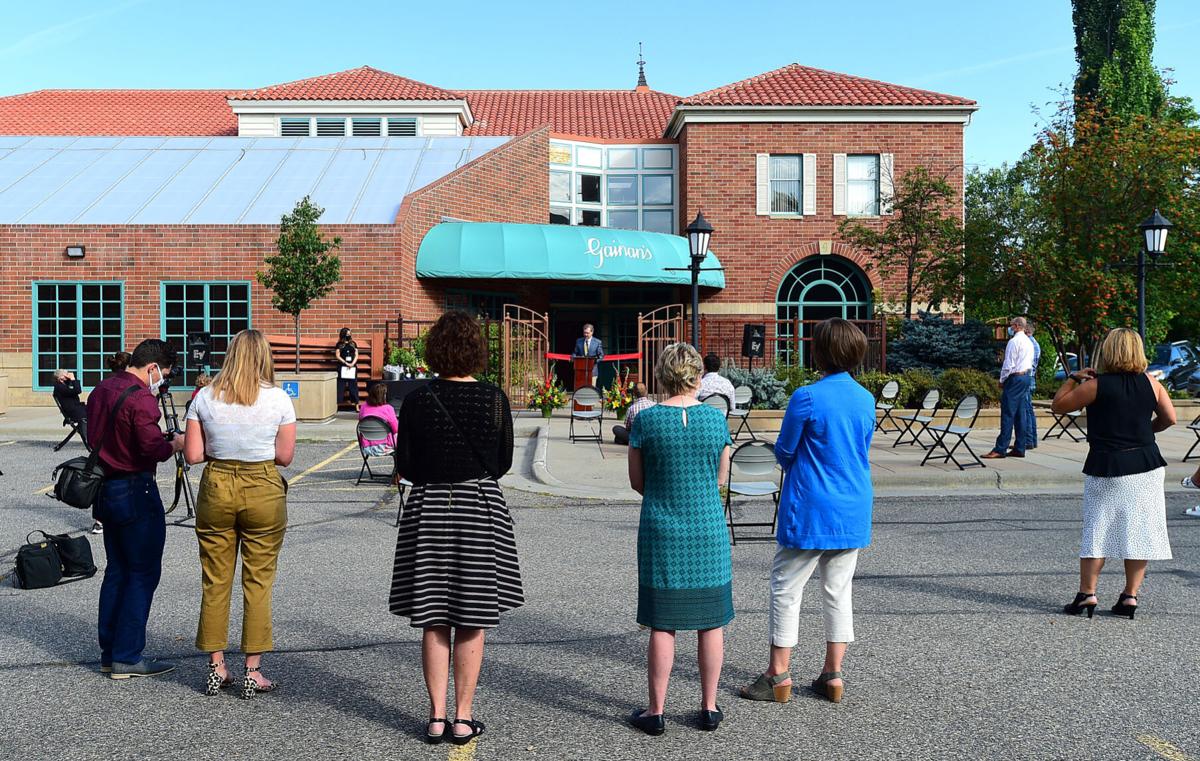 St. John's United celebrated its move into the former Gainan's property in downtown Billings at 502 N. 30th Street on Thursday morning with a ceremony that included Mayor Bill Cole and other community officials.
The property was a gift from the Chuck and Mick Gainan families.
Officials from St. John say they plan multiple uses for the property, including services such as Medicare-certified Home Health and hospice services. Home Health and Hospice staff have been working off site since March at the onset of the COVID-19 emergency.
The building will be named St. John's United at Gainan Commons.
St. John's United has described the building's acquisition as a major development for the organization.
Having a presence downtown has been a strategic priority of ours for a while," CEO and President David Trost said in a statement. "It's important to our mission not to be confined to a location but to serve our community and its members wherever the need is."
The downtown building was built by Mick and Chuck Gainan and their mother, Betty, in 1988. In retirement, Betty Gainan continued as a significant part of the business while residing on the St. John's United campus. David Trost, president and CEO of St. John's United, recalls Betty Gainan's dedication to the family business stating, "I remember one day when I had to give Betty a ride to the office to sign payroll checks as our bus was out of order."
St. John's United is a Montana nonprofit human services organization providing care from birth-parent counseling, adoption, mental health counseling, employment, housing and health care.