Featured Article:
---
July 5, 2020
by Mari Hall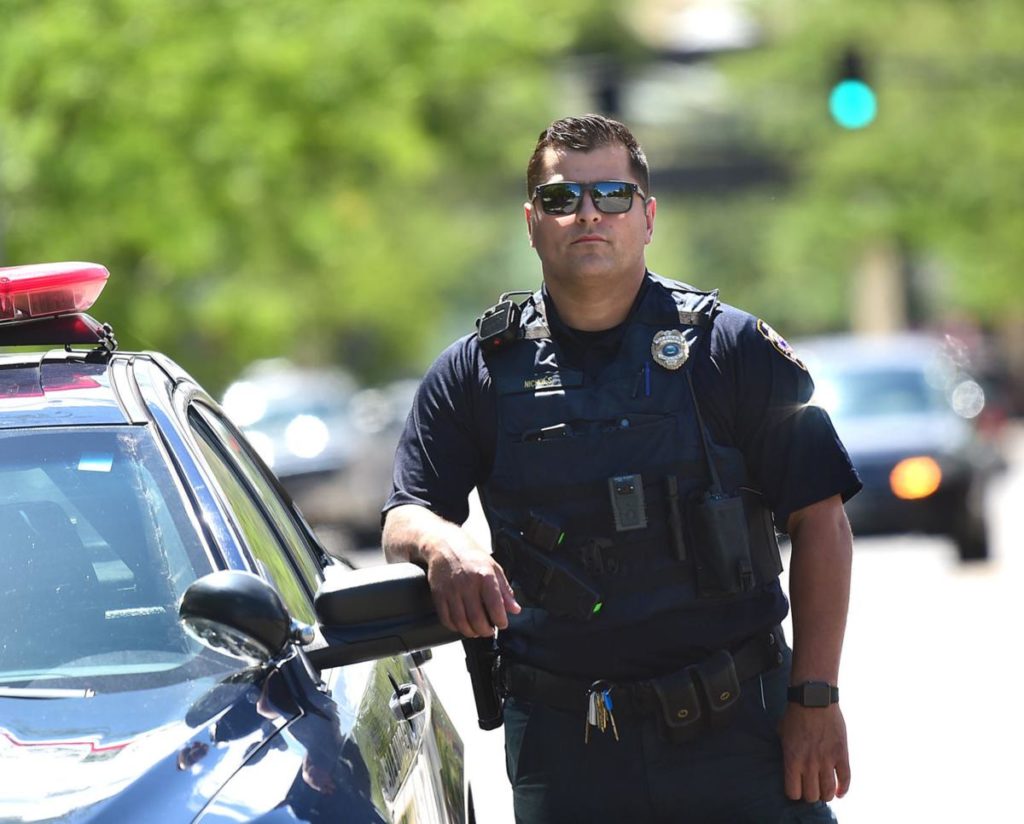 After over a year, the Downtown Billings Alliance is once again hiring a resource outreach coordinator who is charged with helping serial inebriates and others get treatment and services.
Local organizations have been trying to move forward with a plan to reduce drug-related crime by increasing and improving resources, but the effort has been slowed by COVID-19. A grant awarded in January is aimed at bringing many of these resources to life, including the resource outreach coordinator, or ROC, position.
The 18-month grant through the County and Tribal Matching Grant program will provide more than $760,000 for the Community Crisis Center and a number of social service activities outlined in a three-year action plan developed by the Substance Abuse Connect coalition, a group of 89 public and private organizations in Yellowstone County. The Community Crisis Center, Community Innovations and Billings Continuum of Care are among the organization partners.
The group intends to follow the plan through 2023 in hopes of working collectively to prevent substance abuse, diverting people from drug crime and increasing drug prevention.
The grant, issued through the Department of Public Health and Human Services, allows counties in the state to fund initiatives to reduce reliance on the Montana State Hospital and improve local treatment options.
The grant will in part fund the ROC position, which plays a role in the coalition's plan and has been vacant since early 2019. The Downtown Billings Alliance is interviewing applicants for the position, according to Katy Easton, director of the DBA.
We're really excited with the applicants that we have and we hope to find innovation and creativity in how we make this program work for downtown again," Easton said.
The position, started in 2015, was last filled by Josiah Hugs in 2017, who left the role in early 2019, Easton said. The position was previously funded by the DBA and the City of Billings, and was aimed at helping people find resources and treatment for substance abuse.
Hugs was tasked with pedaling around on bikes with the two downtown resource officers, making connections with those in need and introducing them to resources. The coordinator was an important component to the Motivated Addiction Alternative Program, or MAAP, which from 2015 to 2019 was aimed at identifying serial inebriates and directing them to treatment instead of jail time.
Due to many contributing factors, Easton said, it made more sense for the Downtown Billings Alliance to assist the Substance Abuse Collect coalition in drafting the action plan to have a stronger backing with a re-imagined structure when the position and program started up again.
Turnover within the downtown resource officer program and the DBA slowed the process in finding a new ROC. And, Yellowstone County's jail was and continues to be at capacity, which reduced the effectiveness of MAAP. Conversations with Sheriff Mike Linder about reserving beds for the program have been ongoing, but with more violent crimes occurring and less space due to social distancing guidelines set forth by COVID-19, beds are quickly filling up, Linder said.
Ideally we would like to find a solution and work with the sheriff to (reserve beds), absolutely," Easton said. "But in the meantime, we're going to be looking at other ways. And without the jail as a component of the MAAP program as of right now, it's going to be about this ROC position building relationships and making meaningful connections with businesses downtown and individuals struggling with mental health and addiction."
The position previously was for a certified licensed addiction counselor, which is a specialty that is difficult to find in the area, Easton said. Now, the coordinator role asks for candidates with experience in outreach, the ability to complete crisis intervention training, skills in case management and more. In addition, the grant will fund hiring a part-time licensed addiction counselor to assist the coordinator.
Funding wasn't an obstacle for the position in the past, Easton said, since the city of Billings allocated some money for the position in 2015 when it was filled before. The plan is to pay for the position long-term again through the city of Billings or through the business improvement district.
Other activities funded by the grant include developing a county-wide crisis line utilizing the existing Montana 211 help line and creating a mobile crisis response team, according to MarCee Neary, program director of the Community Crisis Center.
The organizations are still working on what each individual activity will look like, and a consultant who specializes in these services will be hired to get each program up and going and to identify long-term funding resources.
The previous ROCs and the MAAP showed some success, said Tony Nichols, who has been a downtown resource officer for the past six years. The Billings Gazette previously reported that from Jan. 1 through Sept. 1, 2014, there were about 832 calls regarding public inebriation, including alcohol-related trespass in the city's downtown area. During the same time period in 2015 when the ROC position and MAAP were created, the number of calls decreased to 566.
Not only does directing people to treatment save the community money, Nichols, who worked alongside previous coordinators, has seen how the programs have helped firsthand.
We were able to get people off the street, and some were only for a couple weeks or a month, but that was a month where they had a bed to sleep in, clean clothes on their back, had jobs and had money coming in. Did some of them relapse? Yeah, they did," Nichols said. " … A month is a long time when they haven't had a month of sobriety in years."
Another downtown resource officer who works alongside Nichols, Brad Mansur, will develop a new structure of the position using the new coordinator's background and expertise. Mansur is a crisis intervention training instructor for the Billings Police Department and acknowledges that officers must help in situations that they don't specialize in.
Amid a larger nationwide conversation about policing and calls for better funding for social services, the grant couldn't have come during a better time, Mansur said. The Billings Police Department has long supported boosting social service resources.
Calls for police reform across the U.S. began after the death of a Black man, George Floyd, in Minneapolis in May when a white officer knelt on his neck for more than eight minutes.
The hard part is, we go into a job and we're technically only here to enforce criminal laws," Mansur said. " … We're being asked to do more with less, but we're also being asked to put on hats that we were never intended to don."
Now that the DBA is hiring, it'll be nice to once again have a coordinator who can come along and offer assistance when there are issues that officers aren't equipped to handle, Nichols said.
(Mansur) and I can't go out and do the outreach because we're not the social workers," Nichols said. "We don't have the education for things like that."