Featured Article
---
October 10, 2023
The Young Thunder Ramblers Drum group will be at the Billings Public Library (510 N. Broadway) on Saturday, October 14th at 1pm to share the story of how the Apsaalooke Tribe was gifted the Hand Drum through storytelling. There will also be a demonstration of social dances and crowd participation in the singing of social dance songs. The Apsaalooke Tribe, also known as the Crow Tribe, is a federally recognized tribe of Native Americans. They are located in parts of Big Horn, Yellowstone, and Treasure counties in south central Montana. The Apsaalooke people have a rich culture and history. The hand drum is an important part of this culture.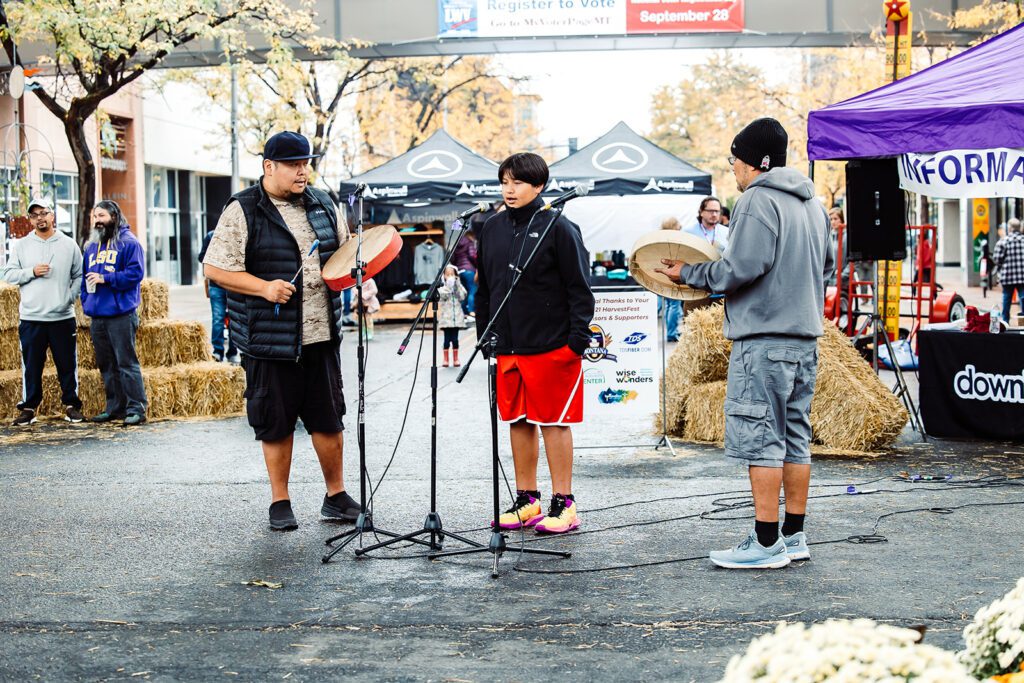 Arianna Skoog Photography; Josiah Hugs and the Young Thunder Ramblers performing at Skypoint at HarvestFest 2021
The hand drum is a round, wooden frame drum that is covered with animal skin. It is played with the hands and is used for a variety of purposes, including ceremonial and social dances, storytelling, and music. The Young Thunder Ramblers are a group of young Apsaalooke people who are dedicated to preserving and sharing their culture. They will be sharing their culture with the community on Saturday, October 14th at 1pm in the Community Room at the Billings Public Library.
For more information, please call Billings Public Library at 406-657-8256.