Our team at the Downtown Billings Alliance is working together with the City of Billings to improve access and address safety concerns at the heart of downtown Billings.
In coordination with planned pavement preservation for several downtown streets, a Two-Way Restoration project has been proposed to optimize business access and promote multi-modal activities such as biking and walking. This project will also include the design of a Montana Avenue road diet (east of 27th Street) for consideration in a future Montana Department of Transportation (MDT) project.
We invite all members of our community to join us, engagement in this project is important! Please join us for an Open House on Tuesday, August 1 to:
Learn about the project and its anticipated timeline.
View illustrations of proposed improvements.
Engage with the project team and ask questions.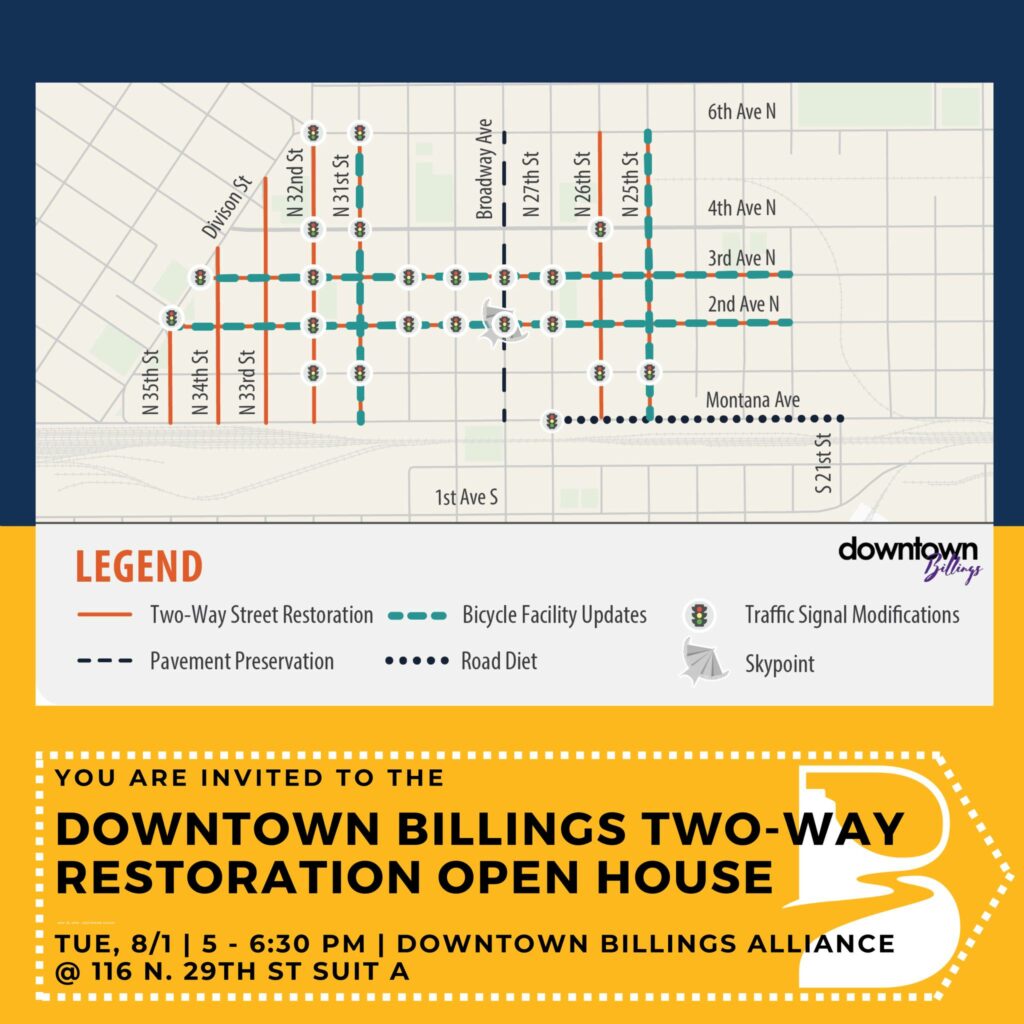 If you're unable to attend, you can learn more about this project by visiting www.billings2way.com.