Featured Blog:
---
September 16, 2019
by Chris Boothman
When you are traveling the world, there are certain things that are pretty standard wherever you go – coffee is certainly one of these. After traveling to 35 countries across the globe and all 50 US states, it's fair to say that we have been fortunate to sample some of the best local coffee shops in a myriad of locations. Over the last few years, we have decided to venture away from the mainstream "chain" coffeeshops such as Starbucks, Costa and Lavazza, and instead, experience the very best local spots in each destination. During our recent visit to the North-West state of Montana, we just had to find the best coffee in Billings, the largest city in the state.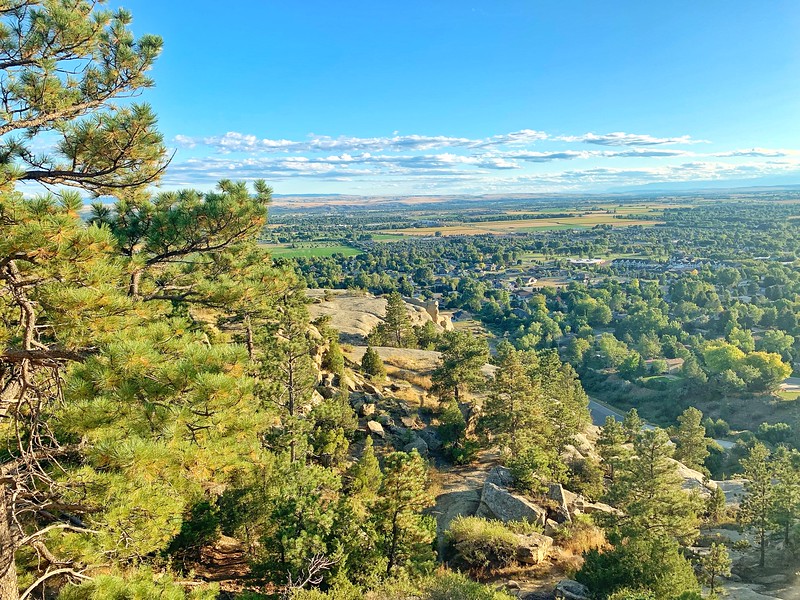 Whether you consider yourself to be a coffee aficionado or simply love to find the best local espresso when in a destination, this guide to the best coffee shops in Billings will give you an idea as to why this part of Montana has quickly risen to the top of our favorite destinations for enjoying a latte or two. After exploring the best coffee shops in Memphis, our "home" city, we have quickly realized that every city around the world has a unique and diverse offering of coffee shops…it's just a case of finding them.
Best Coffee in Billings
Although our primary focus is finding the best coffee, we also have a keen interest in identifying the best coffee shops given that we love to hang out, relax and catch up on work when we find the right location. Without a doubt, Billings far exceeded our expectations in terms of a diverse blend of coffee shops and we hope this guide will be beneficial for your next adventure in this area of Montana.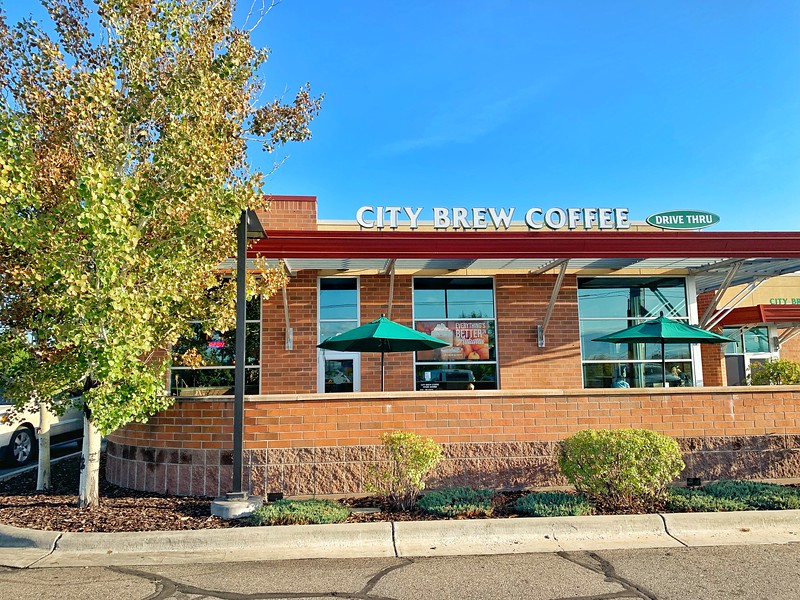 Let's take a look at five of our favorite coffee shops in Billings.
As with the majority of our posts featuring recommendations, this is certainly not an exhaustive list of coffee houses in Billings, rather it's an eclectic selection that we were fortunate to personally experience. We are always intrigued to hear other recommendations so please feel free to leave your thoughts in the comments below if you have visited any in Billings.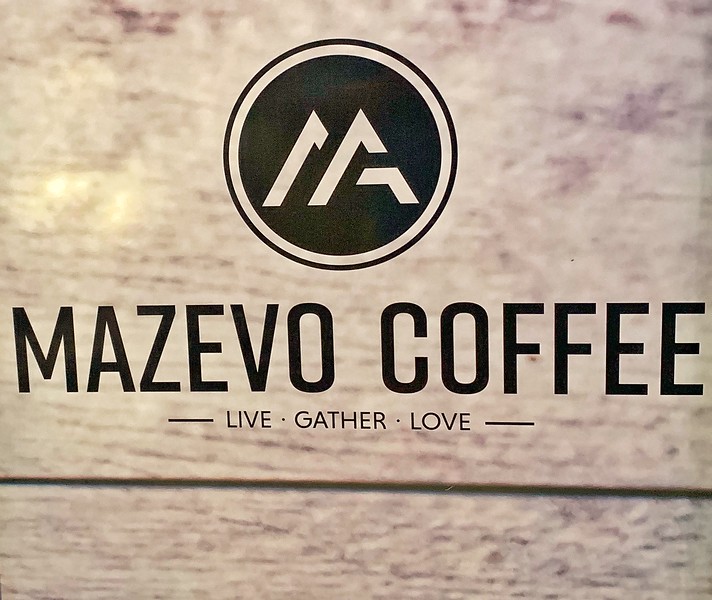 City Brew Coffee
It's a little ironic that the first coffee shop that we want to recommend in Billings is part of a collection of locations around Western USA. Given that this can only be found in three states (Montana, North Dakota and Wyoming), City Brew Coffee has found its way on to our list of the best local coffee shops in Billings. We visited here during our first morning in Billings and immediately fell in love with both the aesthetic appearance inside the coffee shop and of course, the delicious offerings available here.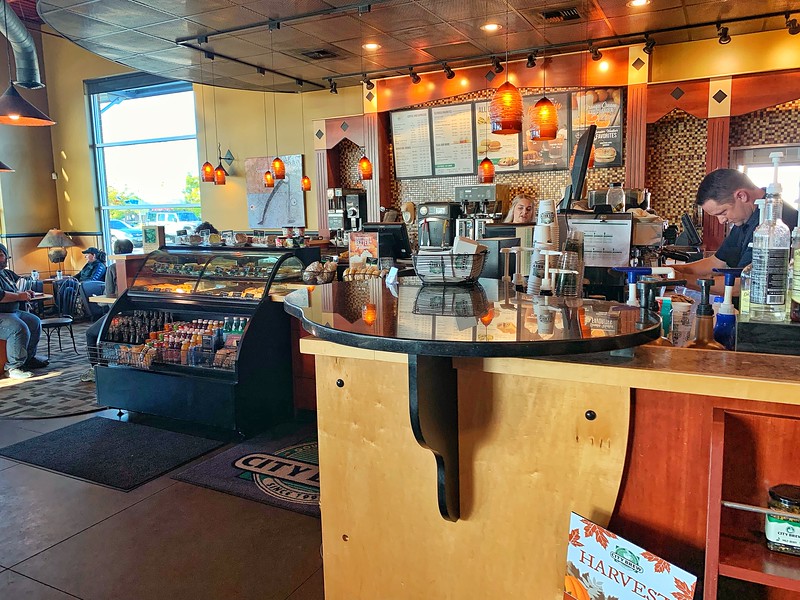 If you love spacious, modern coffee shops, City Brew Coffee is going to be a place you won't want to miss. Plenty of seating is available throughout the indoor space and this is definitely one of those locations where you could spend several hours reading your favorite book or writing your next inspirational blog post.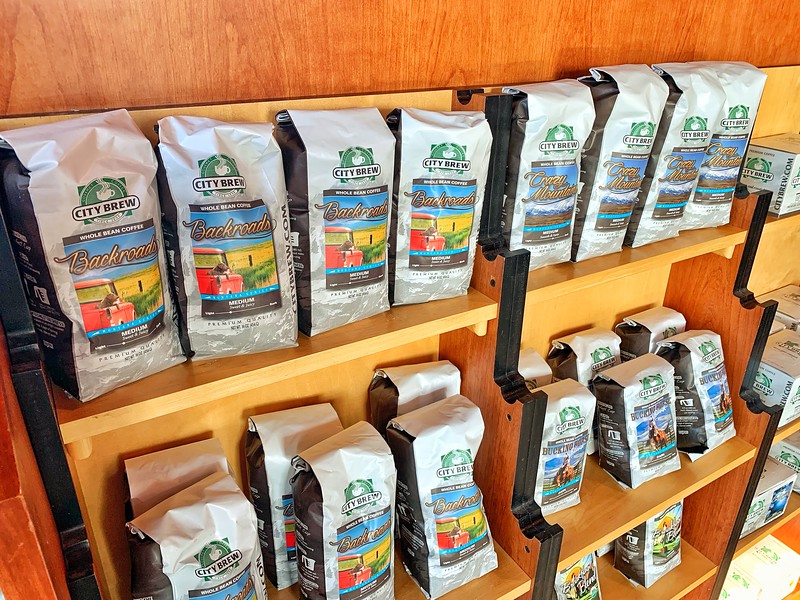 With an eclectic menu of hot and cold beverages to choose from, including the infamous Montana "huckleberry" flavor drinks, City Brew is a coffee shop that everyone will fall in love with.
Since 1998, City Brew Coffee has been roasting and brewing the best coffees available anywhere.
-City Brew Coffee
I opted for the seasonal Sea Salt Caramel Macchiato, a decadent blend of espresso, aroma and flavor all combined into one beverage. Whether you choose a more basic latte or something a little more adventurous, you can be sure the menu will have something for every coffee drinker (or not if you are like Heather and prefer the non-caffeine drinks).
Visit City Brew Coffee for a full list of available locations, hours and even options to purchase coffee online.
MoAV Coffee is a local Billings establishment focused on highlighting why the coffee shop experience is the perfect place for friends to hang out and enjoy their favorite local blend. With two locations across the city, MoAV epitomizes everything there is to love about the trendy, modern-day coffee shop experience. We visited the newer of the two locations and instantly fell in love with the decor and overall vibe in this shop.
Established in 2015, MoAV is proud to be positioned in the Billings area as a speciality coffee shop, serving everything from natural roasts to more decadent concoctions (coffee and non-coffee available).
After ordering a Caramel Latte and the barista's recommendation for favorite non-coffee drink, the Lavender Lemonade, we enjoyed perusing the interior of this space and sampling two delicious beverages.
We can attest that MoAV has high quality baristas that are focused on providing both the best experience and beverages for customers. We were greeted with friendly service and a real desire to provide knowledgeable advice on the best drinks, especially for Heather who always tends to look at coffee shops a little differently given that she is always looking at the alternative menu options.
I really believe that the best local coffee shops are those that cater for everyone and MoAV is definitely one that passes this criteria with flying colors.
Visit MoAV Coffee to find out more information and also check out their blog that details a little more information on what they have planned for the two coffee houses in Billings.
Mazevo Coffee
Heather and I have been fortunate to visit a plethora of distintive coffee shops across the globe but I have to admit, we both feel like Mazevo Coffee in Billings is one of our favorites…for many reasons! The moment you walk inside this coffee house, there is a welcoming feel both by the contemporary decor and also the friendly baristas.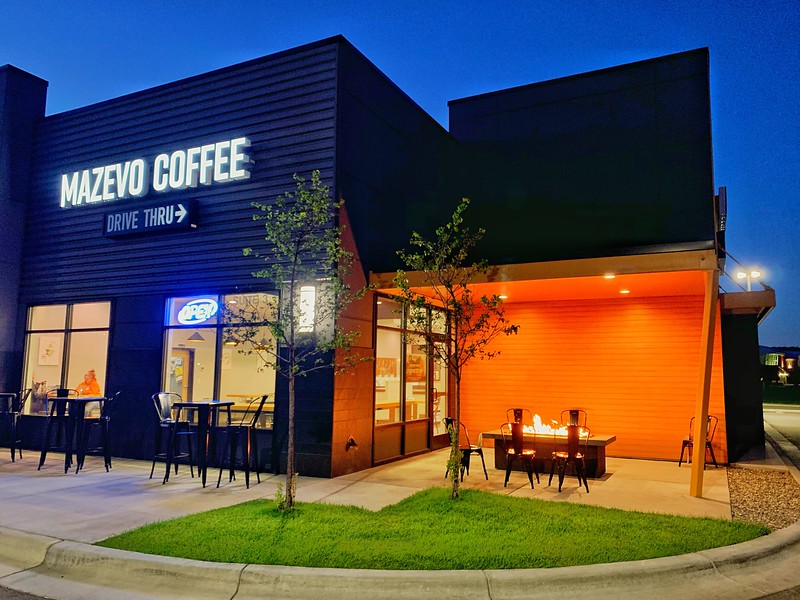 Mazevo…a Greek word that means "Gather" – a perfect word to describe this coffee shop as it is clearly focused on creating a community within the confines of this location.
To gather together and inspire people to love one another one cup at a time.
-Mazevo Coffee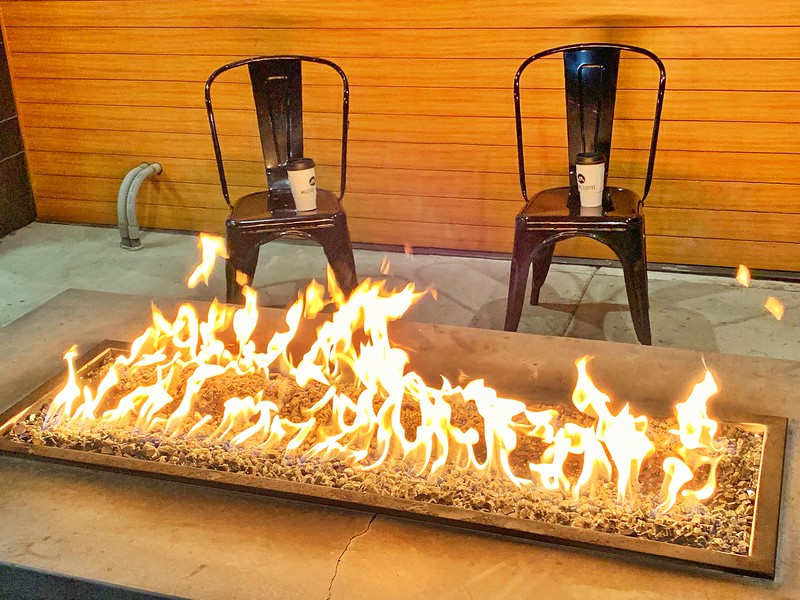 With a spacious outdoor area, highlighted by a centerpiece of a fireplace that is the perfect accompaniment for an evening beverage, Mazevo Coffee is definitely going above and beyond as they aspire to be the "next level" coffee house, not only in Billings but also beyond. I can 100% confirm that they are achieving this because this place is something else.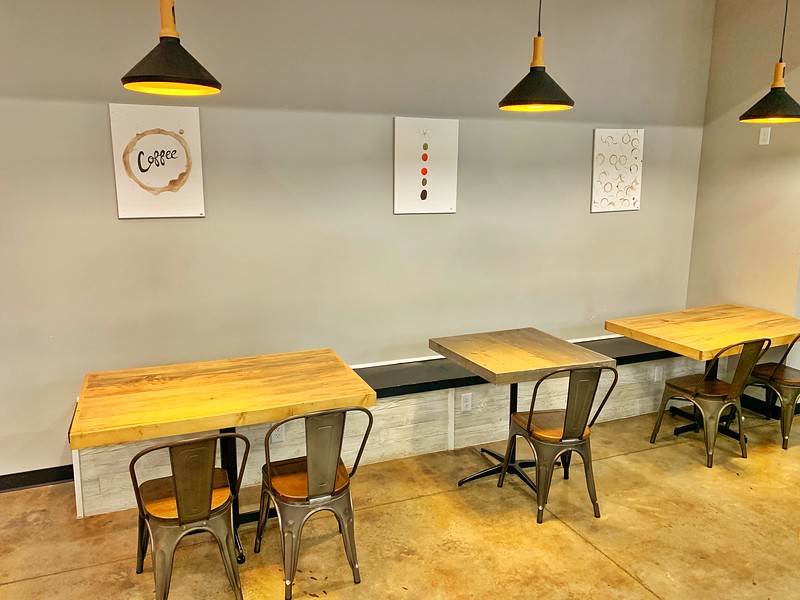 If you are planning a visit with a group of friends working on a project, head inside the designated conference room space while enjoying your favorite beverages. There are several areas inside Mazevo offering unique seating, dependent on personal preference. If you are looking to relax, hop over to the comfortable armchair seating while for those looking to catch up on work, there are several tables and benches.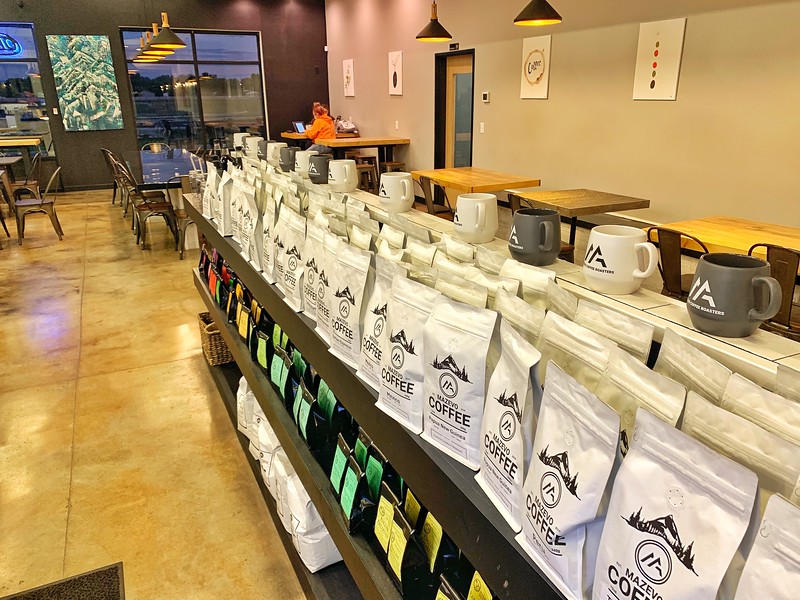 Did I almost forget to mention the menu at Mazevo Coffee? That's right, it's one of those menus that just has far too many amazing options. From seasonal favorites such as Apple Cider in Fall to the traditional favorites such as Hot Chocolate and a Toffee Crunch Latte, Mazevo definitely has a myriad of options to satisfy every tastebud that walks through the door.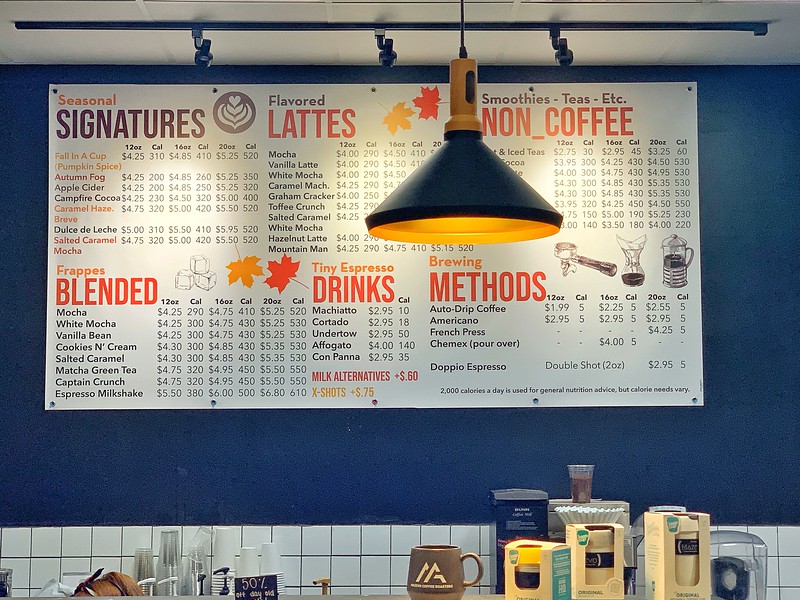 Although we are focused on promoting "local" coffee shops, I really wish Mazevo would consider opening an alternative location in our hometown, just so that we can experience this more frequently.
Visit Mazevo Coffee to purchase local favorites and find out more information on why this is such a popular spot for locals and visitors alike.
Ebon Coffee Collective
There is something quite intriguing by the sight of watching a barista carefully create the perfect latte. I have always wondered why some are more meticulous than others but ultimately it's those that take real pride in creating the perfect beverage that are the ones you want to create your drink.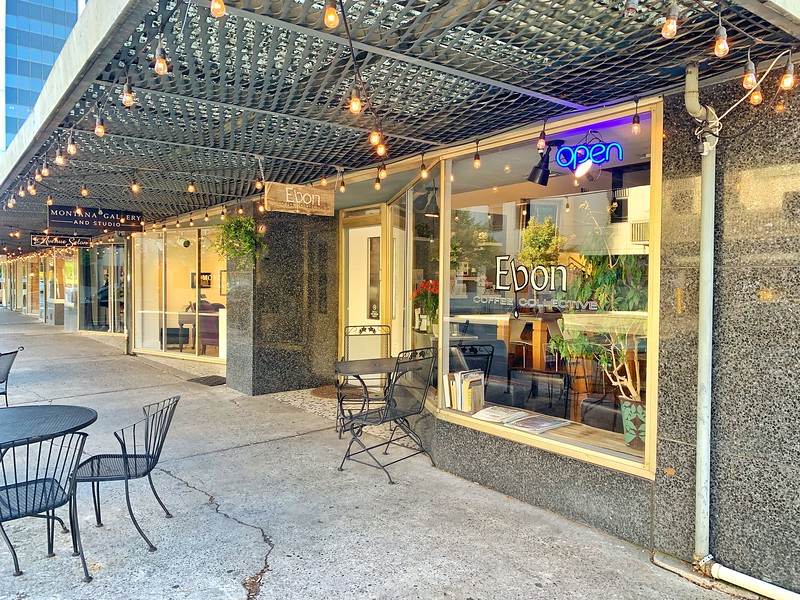 At Ebon Coffee Collective in the historic downtown area of Billings, you can be assured that each and every barista will create the perfect beverage.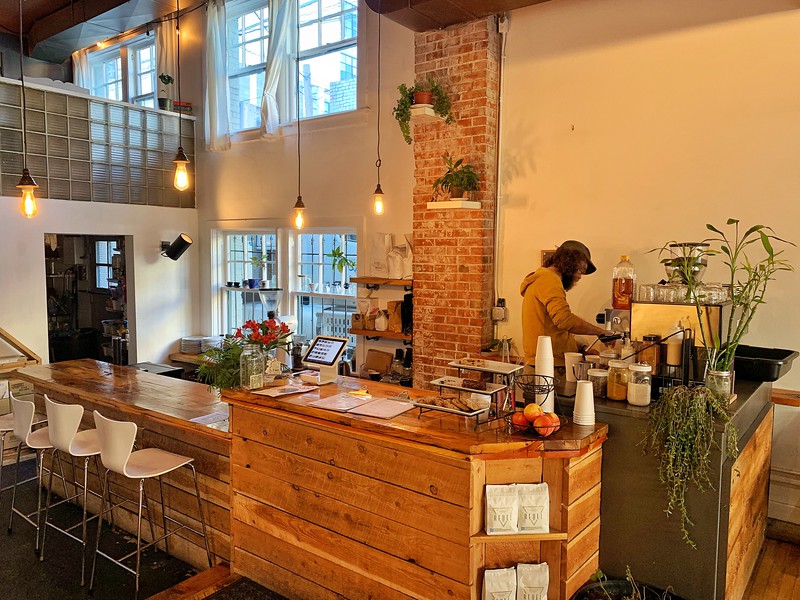 In terms of local coffee shops, Ebon Coffee Collective is perhaps the most "local" and you will immediately understand why when you walk through the doors in the downtown neighborhood. Renowned as a "hub for rad people to collaborate", Ebon offers the perfect environment for like-minded individuals to enjoy a perfectly manicured espresso while indulging in the diverse selection of home-made pastries.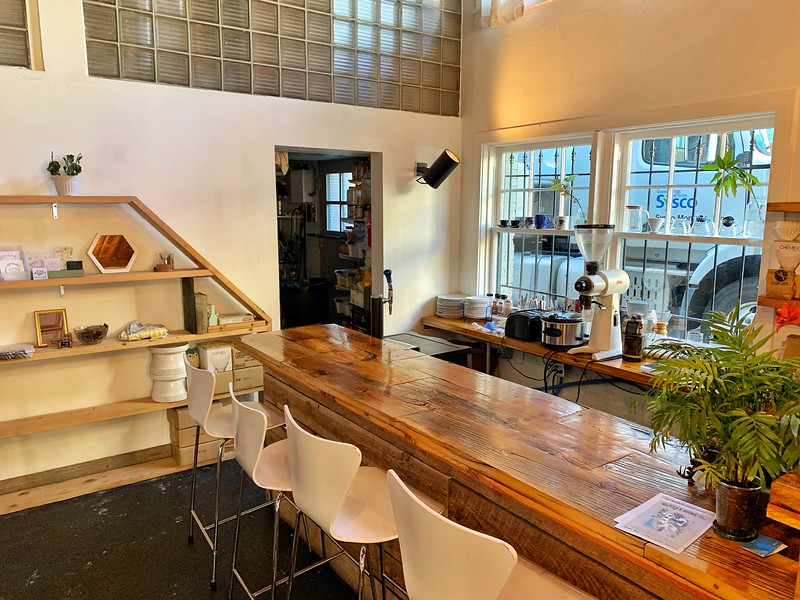 I love how Ebon Coffee Collective offers a diverse blend of both local roasters and those from far and wide. For the coffee connoisseurs, there are not many better spots in this part of the US that offers a more authentic experience. I tried a White Chocolate Latte and thanks to the wonderful barista at Mazevo, Heather sampled the home-made apple cider at Ebon and again, this didn't disappoint.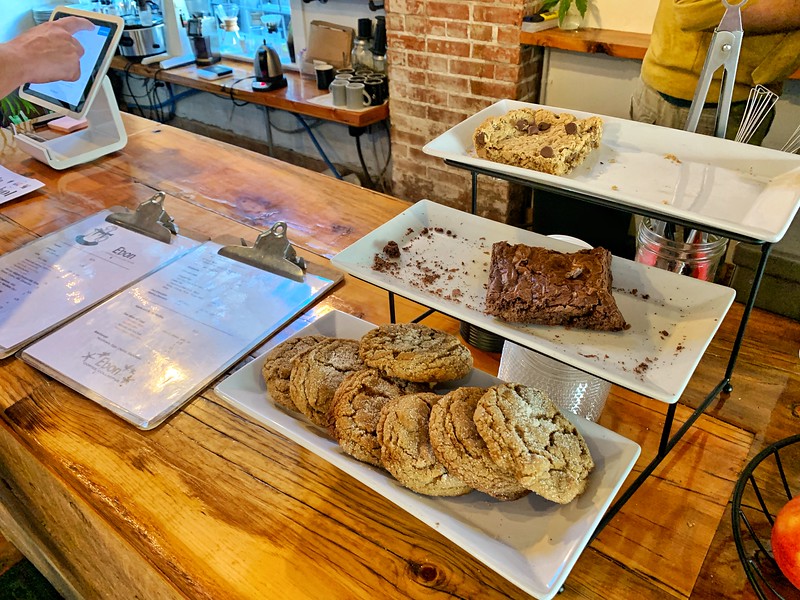 Visit Ebon Coffee Collective for details on all the drinks and food options available.
Black Dog Coffee House
Are you an animal lover? Do you love coffee? We have the perfect coffee shop that embraces both of these. Welcome to Black Dog Coffee House! If you read our post on the best coffee in Nashville, you will know that we are fond of Fido, a converted pet shop that is now a vibrant coffee house. When we heard about Black Dog Coffee House in Billings, we knew this was a place we had to visit.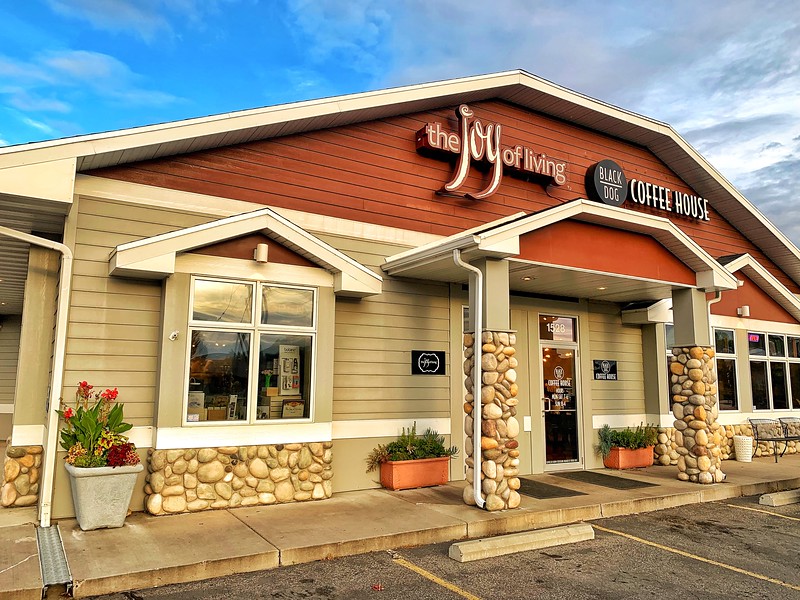 Located in the Westend neighborhood of Billings, Black Dog is another spacious and comfortable coffee shop offering a wide variety of beverages, pastries and their pièce de résistance menu item – doh-dohs (mini donuts).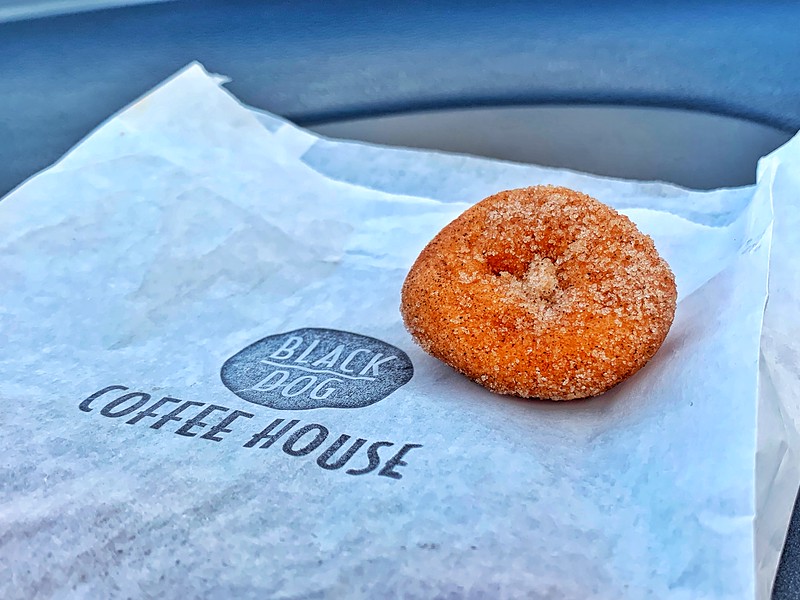 Enjoy a rich and flavorful espresso while interacting with the local baristas to learn all about Dante – the Black Dog that perfectly represents this brand.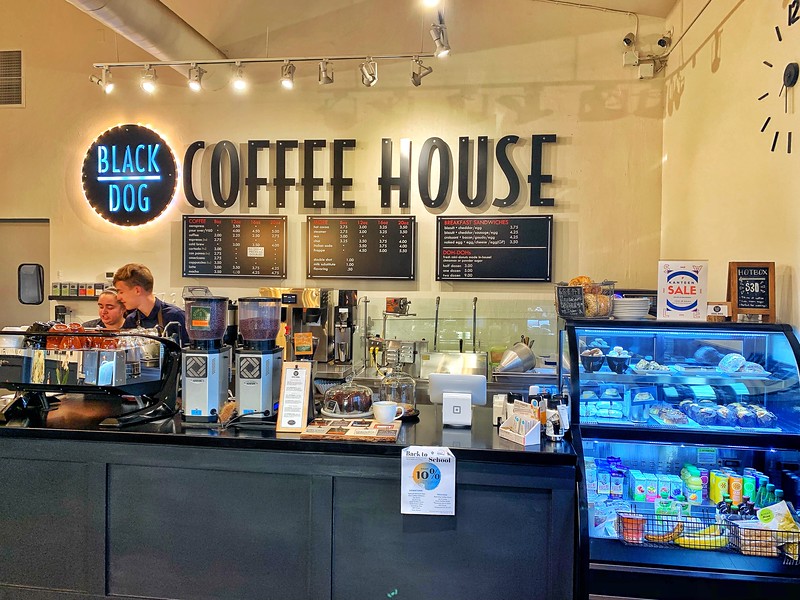 We love coffee…we love coffee education…we love spreading the joy of coffee…we love our community…we love dogs.
Black Dog Coffee House follows the above mantra with everything they do and this is clear to see when you spend time inside. A relaxing vibe can be felt throughout, while the importance of delivering high-quality beverages is clearly at the forefront of each barista's mind.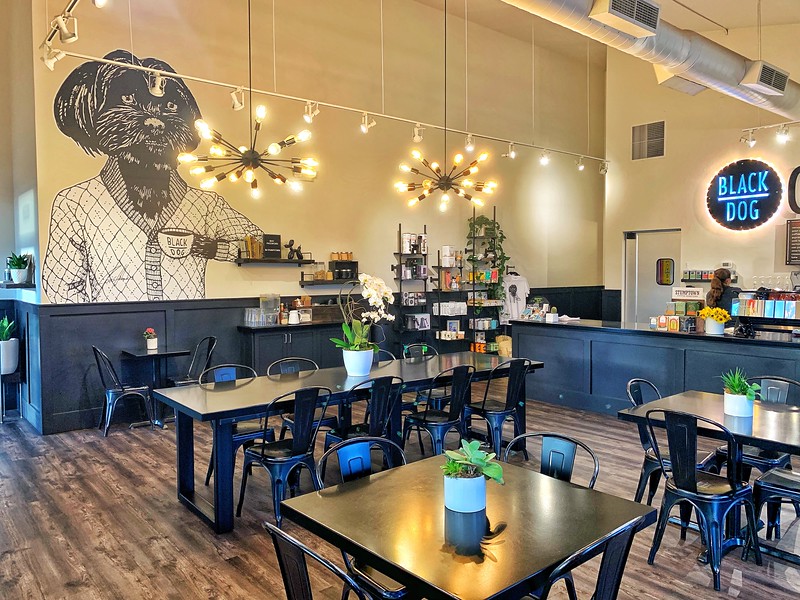 Whether you prefer the coffee here or at any of the other alternatives in Billings is certainly down to personal preference but we can assure you that you won't regret spending time here.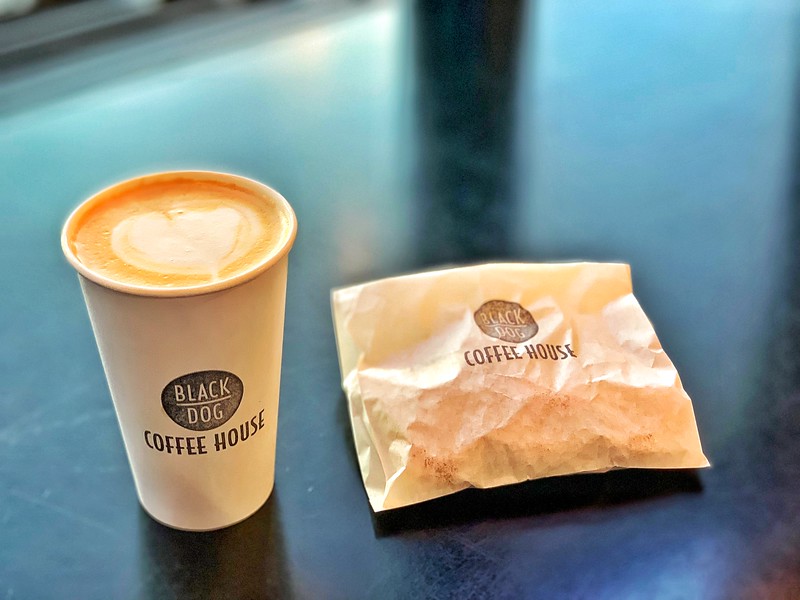 Visit Black Dog Coffee House to learn more about Dante (the black dog) while exploring the diverse menu offerings.
Summary
Billings, Montana may not be the first destination you think about visiting to sample a collection of local coffee shops but after spending several days here for a conference, we can 100% attest that this place is home to a diverse array of awesome locations. We both agreed that Mazevo was our favorite but the fact that Billings has so many high-quality spots to visit, shows that having an eclectic local coffee shop scene is something that this city can be proud.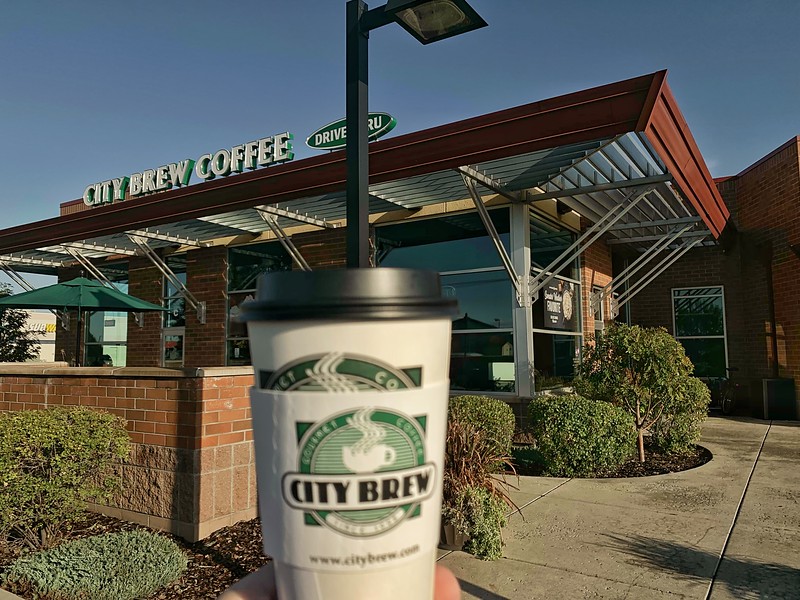 If you are planning a trip to Montana to experience Glacier National Park or the surrounding states for other parks, please consider adding Billings to your itinerary. With such a great collection of coffee shops, you will surely have enough caffeine inside you to ensure you are energized to explore the beauty around this region.