Featured Article
---
August 25, 202
The Yellowstone Art Museum (YAM) prepares to host The Night, a black-tie gala and art auction, on Saturday, September 10. The Night is a reimagined fundraising event that aims to support the YAM's educational programs and ongoing exhibitions. The gala and art auction will feature a unique in-gallery dining experience, live music, and exceptional art for auction.
The evening's honoree, Sally McIntosh, was a former YAM Art Educator and owner of McIntosh Arts, a local art supply store, gallery, and community space. Sally's dedication to art, students, and the YAM has inspired countless members of our community. Funds will be raised during the auction to support YAM art education programs in celebration of Sally's commitment to the arts.
The art auction will be led by auctioneer Shawna Rudio, from Missoula, Montana. She will be joined by Billings arts enthusiasts Corby Skinner and Steve Corning. Art available for auction showcases Montana's leading contemporary artists, many of whom can be found in the YAM's permanent collection. A full listing of the twenty-three artists and online bidding opportunities are available through September 9 at www.artmuseum.org/Gala2022.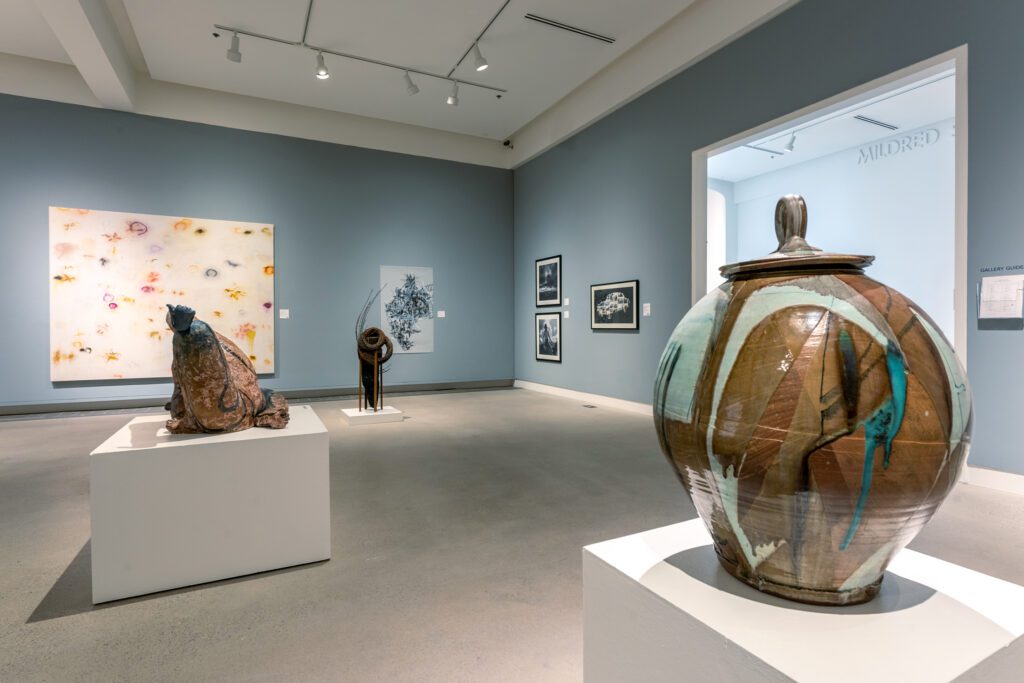 Additionally, an exhibition of the auction artworks can be seen at the YAM through Friday, September 9. YAM Director, Jessica Kay Ruhle, will lead free guided tours of the auction exhibition on Thursday, September 1 at 5:30 PM and Thursday, September 8 at 12:15 PM. Tours are free and all museum visitors are welcome.
Dinner at The Night will be catered by Bozeman-based Seasonal Montana led by chef Melissa Harrison. Harrison was a recent contestant on the television series Top Chef where she demonstrated her culinary talents. Seasonal Montana honors farm-to-table practices and spotlights locally sources ingredients. The dining experience will be hosted in the museum's Montana Gallery, alongside the artwork of Michael Haykin. Billings-based artist Jane Waggoner Deschner's latest exhibition, Remember me., will open early to gala attendees. Remember me. opens to the general public on Sunday, September 11.
Individual tickets to The Night are available through the museum's website, www.artmuseum.org/gala2022, or by calling the YAM at 406-256-6804 during regular business hours. Tickets must be purchased by Friday, September 2.