Music free of limitations and prejudices. Members Eros Jaca, (cello), Vladyslava Luchenko (violin), and Camille Sublet (piano) perform innovative, folk-inspired interpretations of the world's greatest composers while forming authentic relationships with their audience.
Please note that masks are required at all times when in our venues.  Thank you for helping us to safely present live music in Billings!
ENSEMBLE BAYONA
Ensemble Bayona, artist in residence at the Auditorio de Zaragoza between 2017 and 2019, explores different ways to interpret the music from the composers of the late 19th century up to the present day. Focusing on innovation and musical quality, the multinational group believes in a musical philosophy free of limitations and prejudices. Ensemble Bayona was awarded the prestigious 2020 Dwight and Ursula Mamlok Prize for Interpreters of Contemporary Music.
EROS JACA | CELLO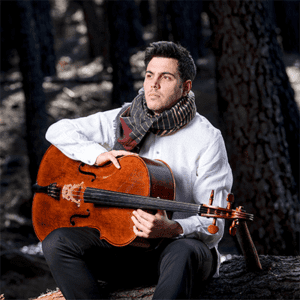 Eros Jaca, Artistic Director of Ensemble Bayona, has performed as a soloist with many orchestras and in major concert halls of Europe including the Auditorio Nacional de Música (Madrid), St. James Picadilly (London), the Palau de la Música Catalana (Barcelona), and the Tonhalle (Zurich). He works with composers like Heinz Holliger, Helmut Lachenmann and Antón García Abril, and performs in the German Festival Donaueschinger Musiktage or in the Frankfurter Hof Main. He was a guest artist in the famous American ensemble, Bang on a Can All-Stars.
VLADYSLAVA LUCHENKO | VIOLIN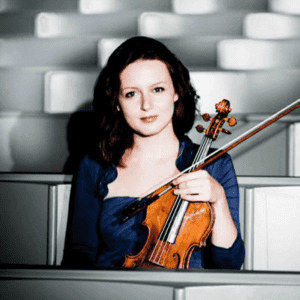 From an early age, Vladyslava Luchenko developed a deep love for music and keenly desired to make it her life's dedication. This spontaneously expressed wish was lovingly nurtured by her parents: just five years old, she received her first piano and violin lessons at the local music school. Her rapidly discovered perfect pitch connected with a rare innate musical intuition was developed immediately and attentively. With these unusual predispositions, Vladyslava was admitted at the age of seven to the Lysenko Music School for highly gifted children in Kiev, where she studied until 2006. After winning the first prize in an international competition, she made her solo debut at the age of 11 with the Kiev Philharmonic Orchestra. With this early success; she attracted the attention of the Vladimir Spivakov Institution in Moscow and the corporation, Friends of Ukraine, in Switzerland. This support helped her continue to win numerous prizes from national and international violin and chamber music competitions and led to invitations to perform on concert tours in Switzerland, Spain, Poland, Ukraine, and Russia. A new tutor inspired the impulse which led to new achievements including first prize in the Duttweiler–Hug Wettbewerb (Zurich), second prize in the Concorso Internazionale Violinistico Andrea Postacchini (Fermo, Italy) and second prize in the Concours International de Violon Tibor Varga (Martigny, Switzerland), where she also won the Public Prize and the Special Prize for the best interpretation of a Bártok etude.
Recently Vladyslava performed as a soloist with the Ukrainian Radio Orchestra and State Orchestra, the Verbier Festival Orchestra, and the Luzerner Symphony Orchestra, as well as with the Orchestra Virtuosi Italiani and the Orchestre Royal de Chambre de Wallonie in 2014.
Vladyslava Luchenko performs on Francesco Gobetti violin of 1710, on loan from a private collection.
CAMILLE SUBLET | PIANO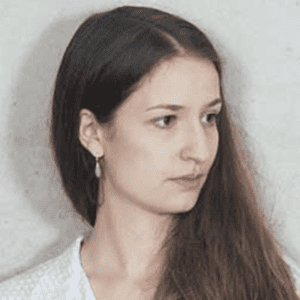 Swiss-French pianist Camille Sublet has won several prizes and has performed as a soloist with orchestras including the Zurich Chamber Orchestra, Symphony Orchestra Biel Solothurn, Norddeutsche Philharmonie Rostock, Stadtorchester Solothurn. She has studied in Bern, Switzerland, with Tomasz Herbut, and in Brussels with Aleksandar Madzar. Her interest in contemporary music led to her work with Marta Kurtág and Wolfgang Rihm. She is a passionate chamber musician and Lied accompanist.