When dollars are spent locally, they stay local.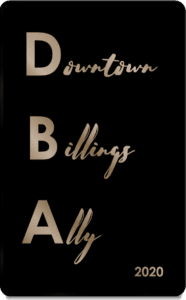 Support local businesses, and enjoy the perks of being an ally of your downtown all year round.
The Downtown Billings Ally card instantly upgrades your experience at your favorite stores, restaurants, coffee shops, museums, and other businesses downtown. Cardholders receive benefits, discounts, and upgrades every time they present their card at participating locations. Yes, you read that right – Every. Single. Time.
Take a look at the offers from participating locations below and grab your card today!
#downtownally