The Pub Station will host the Alive After 5 2022 series kickoff concert on Thursday, June 16 with not one but two Billings Montana based bands; Counting Coup and Calvin and the Coal Cars. The eight week Alive After 5 summer concert series is presented by The Downtown Billings Alliance (DBA) and Valley Credit Union. The weekly concerts take place outdoors at a different downtown location Thursday evenings from 5:00 pm to 8:00 pm, June 16 to August 4, 2022. 
---
Event Admission
Admission is free to the public, however, those 21 and older wishing to consume alcohol will need to purchase a wristband for $2.
Each week a limited number of $10 V.I.P wristbands can be purchased Monday through Wednesday either visit our DBA office (116 N. 29th Street) or call us at (406) 294-5060 to purchase space in the V.I.P. Area. V.I.P. includes seating, tables, free ice-cold water, and easy access to one of the event bar locations.  All remaining V.I.P. wristbands will be sold on a first-come-first-serve basis each Thursday on site at the Alive After 5 V.I.P. tent. 
---
The Bands
Counting Coup

Counting Coup is a Billings Montana based band formed in January 2018. They are a western-blues-folk-rock group consisting of front man, Troy Falcon (bass/guitar/vocals), along with Toby Falcon (guitar/vocals), Brenden Fritzler (harmonica), and Matt Kuhl (drums). 
They come with a broad range of influences. "We have many greats to look up to and will, unapologetically, throw in a cover or two amongst our originals." shares the band. Counting Coup were recent winners of the Red Ants Pants Music Festival's 2021 Emerging Artist Competition.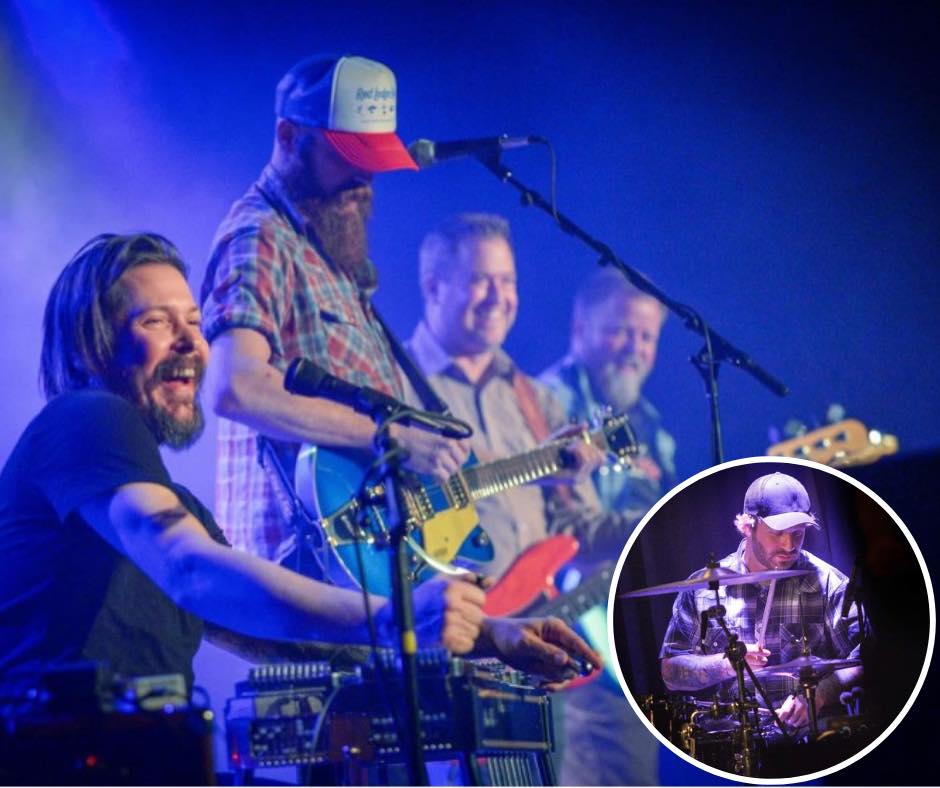 Calvin and the Coal Cars

A stylistically traditional country band from day one, the members of Calvin and the Coal Cars have been singing, performing, and playing in sync as if they'd been together their entire musical careers. Throughout the course of the band's union, they have won over the hearts of music lovers from all walks of life; performing at a variety of venues, making many public appearances across Montana, all the while recording new music. Members of this group are based out of both Red Lodge and Billings, Montana. The band consists of front man, Lee Calvin (vocals/acoustic guitar), along with Dan Upton (guitar), Brian Wetzstein (pedal steel guitar/keyboard), Matt Windmueller (bass guitar), and Colton Gabel (drums).
Alive After 5 is coordinated annually by the DBA. The DBA is a nonprofit organization whose mission is downtown vitality and economic development. Valley Credit Union is the producing sponsor of the 2022 Alive After 5 concert series. Their annual sponsorship helps the DBA book the many local, regional, and national bands. This event would not be as successful without our other supporting sponsors: TDS Fiber, Planet 106.7, Zone 96.3, Classic Hits 105.9, KSKY 94.1, KBEAR 98.1 and event sponsors First Interstate Bank and PureWest Christie's International Real Estate in Billings.