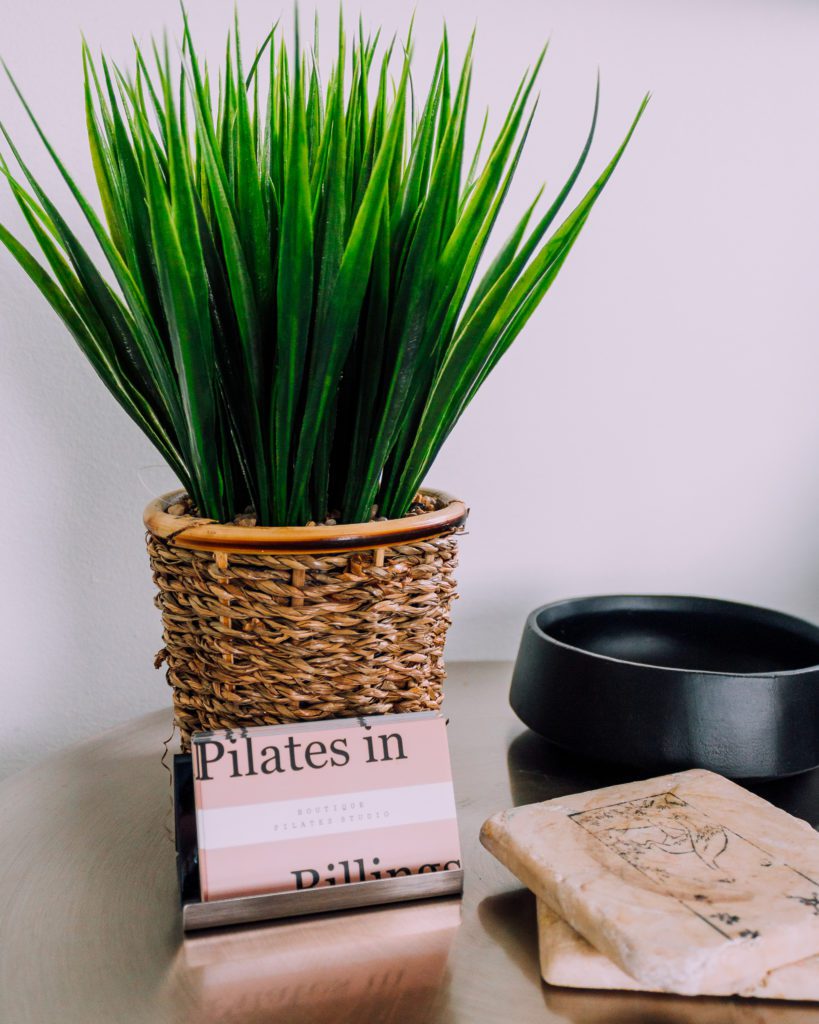 "Your friendly neighborhood Pilates studio."
Katy Weprin is the owner of Pilates in Billings, located at 115 N. Broadway Suite 401, on the 4th floor of the Montana Power building. She's originally from California but fell in love with Montana and the small-town feel of Billings and the genuine people who live here. She especially loves downtown, with the beautiful old architecture of our buildings and sense of community. To her, it's home.
Katy's journey to Pilates started at a yoga studio in California where they promoted free 30-minute private lessons. She decided to take a chance and loved the way the instructor awakened the little muscles she had never felt before. This was an ah-ha moment for her, and she decided that this was something she wanted to do for others.
Katy loves to teach people of all body types and needs, from experienced Pilates clients to those recovering from surgery or going through physical therapy. She helps enhance and supplement the work of physical therapists, chiropractors, and massage therapists by helping her clients become stronger. By working together, clients are able to stay aligned and find a safe and healthy way to exercise. This kind of customization inspires her because she's able to make a difference for her clients and see amazing and positive changes, and that makes her truly unique. She says, "instead of making you fit Pilates, I make Pilates fit you."
See classes and appointment schedule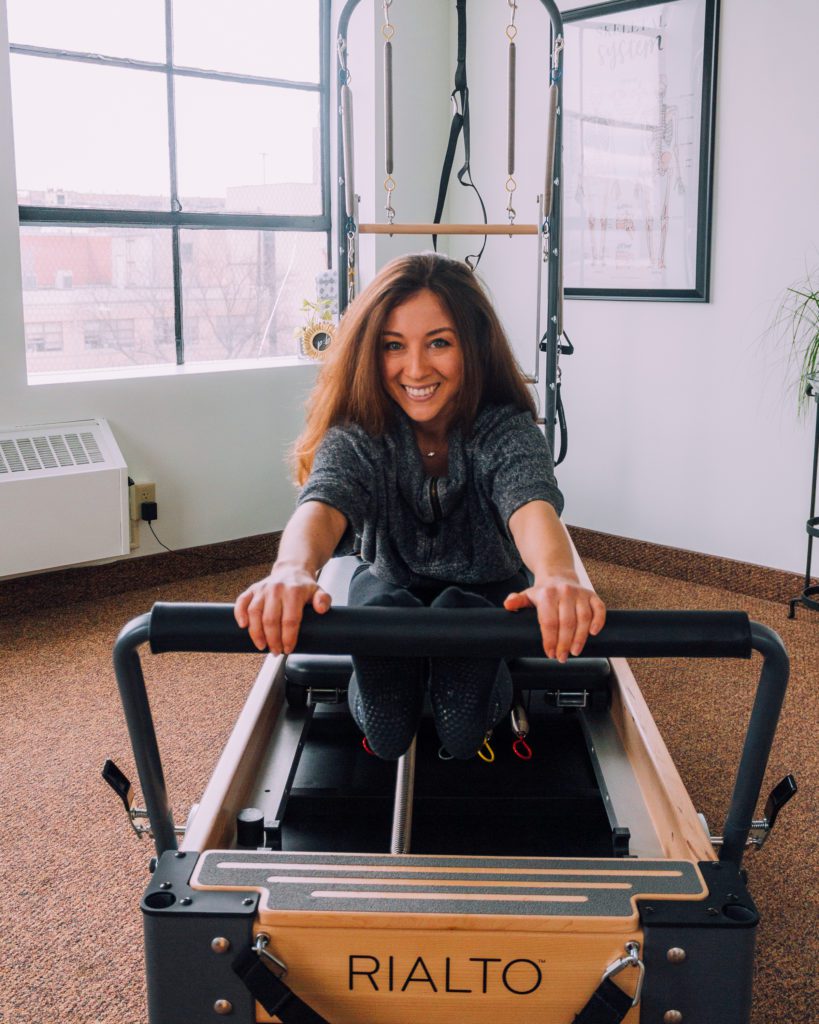 Locations
Private Studio (115 N. Broadway Suite 401)
The Gathering Place at CLDI
Black Orchid Studio
Onyx
Hours and Availability
By appointment (Mon – Fri 6 am – 6 pm), (Sat 7 am – 12 pm), (Sun closed)
The Gathering Place at CLDI (Tues nights and Thurs mornings)
Black Orchid Studio (5 classes/week)
Onyx (4 classes/week)
Pricing
30-minute intro – free
Mat Pilates at The Gathering Place at CLDI $5
Regular $75/session
1st Client Intro (buy 2 get 1 free) $150 – save $75
Pack of 4 – $270 (save $30)
Pack of 8 – $510  (save $90)
Pack of 12 – $720 (save $180)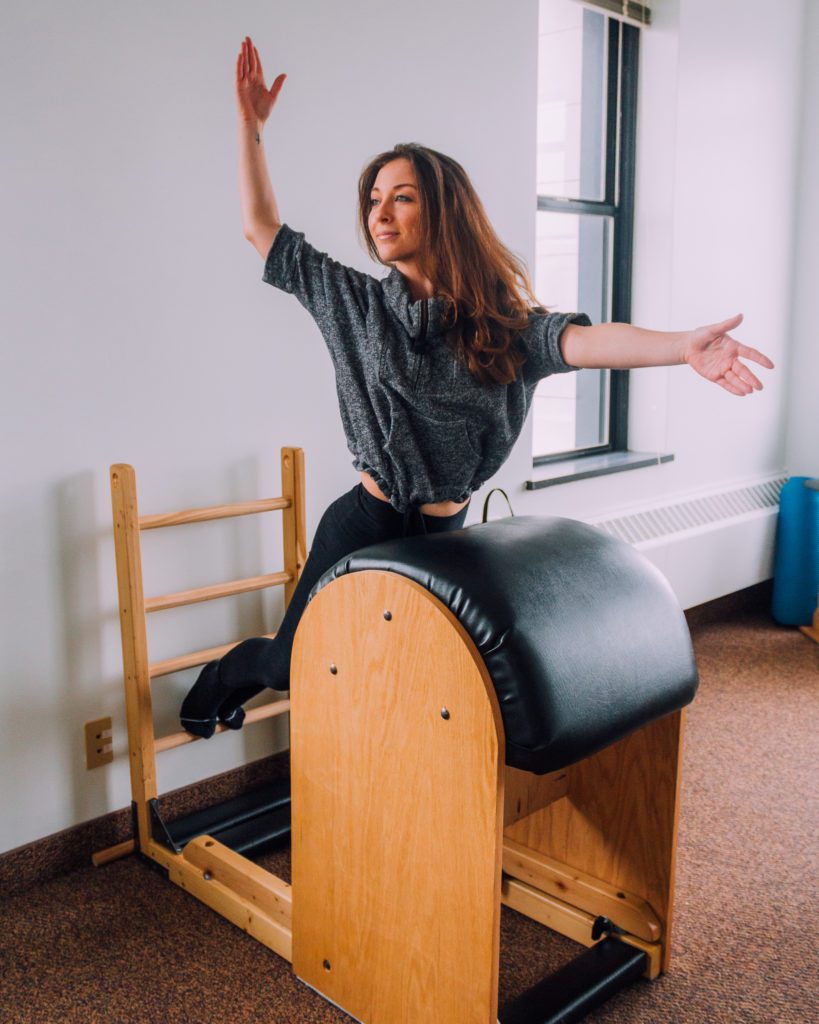 Website: pilatesinbillings.com
Facebook: facebook.com/pilatesinbillings