In Fall of 2005 the Board of the Business Improvement District (BID) established the fundraising and public education campaign known as Spare Change for Real Change. This program was created with two major goals in mind.
To encourage the public to be more purposeful in their method of giving, reminding them that while change given to a panhandler is too often used to feed substance abuse of some sort, there are other, better ways to give.

To find additional ways to educate and care for the at risk community downtown and across the city of Billings.
Funding for the Spare Change for Real Change program comes from our organization's annual Purple 5K run, donations, and sponsorships. The funds raised for the Spare Change for Real Change program are granted to local organizations and service providers who work to help reduce homelessness, poverty and substance abuse cycles in Billings.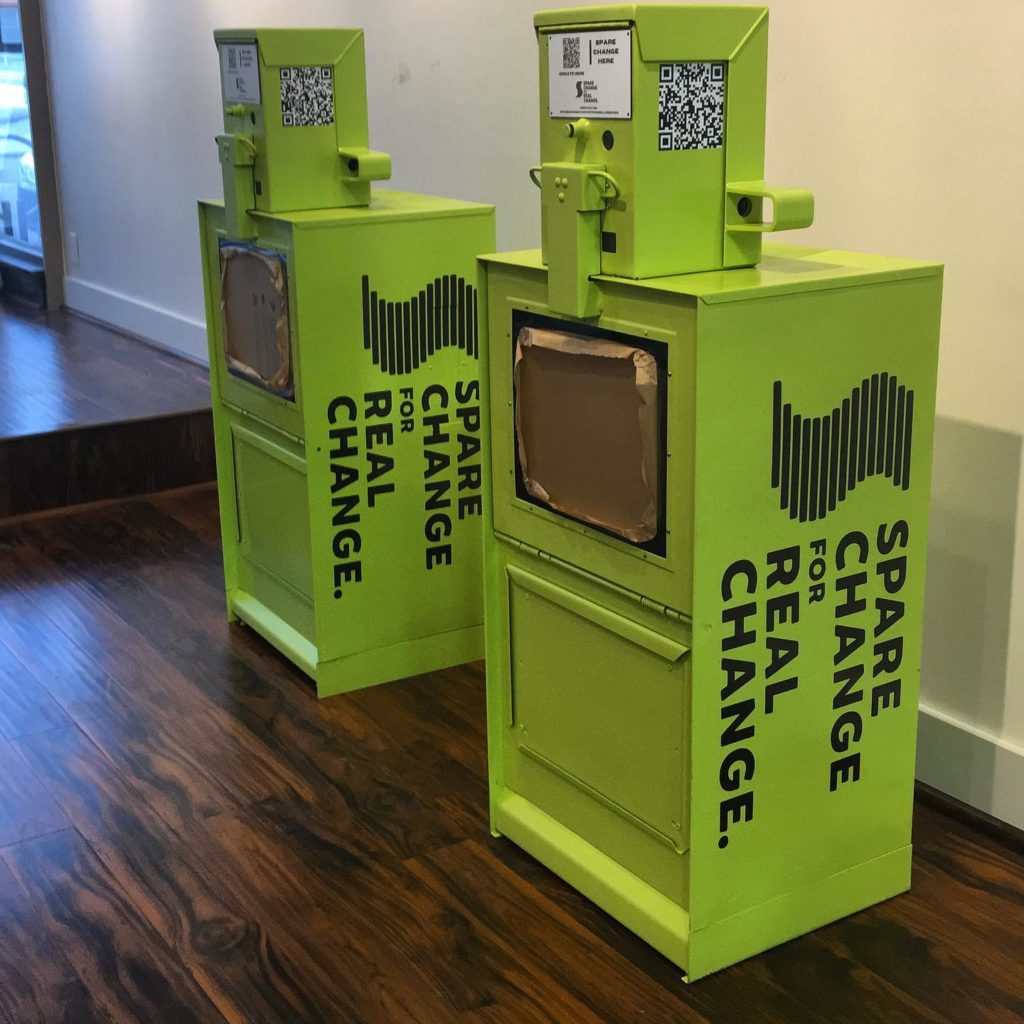 December of 2020, the BID has added five bright green "Giving Boxes" made by the BID team out of recycled Billings Gazette Newspaper boxes as tools to help educate the public in effort to reduce instances of panhandling while also helping fundraise for the grant program. These Giving Boxes are more than a place to drop spare change they are also a place to distribute donation winter wear items like hats, new socks and gloves to the Billings at risk population. The boxes are currently located at Tumbleweed, Community Crisis Center, St. Vincent DePaul, Off The Streets Shelter, and Billings First Church. 
Every Little Bit Helps! 


Scan the QR code to donate to Spare Change for Real Change today or set up recurring monthly payments to help us grant funds to service providers who have proven to be making effective impacts in our community.
To learn more about Spare Change for Real Change click HERE or email sparechange@downtownbillings.com