On Thursday, September 29th, a new set of flashing pedestrian beacons were installed at the crosswalk at N 25th and Montana Avenue.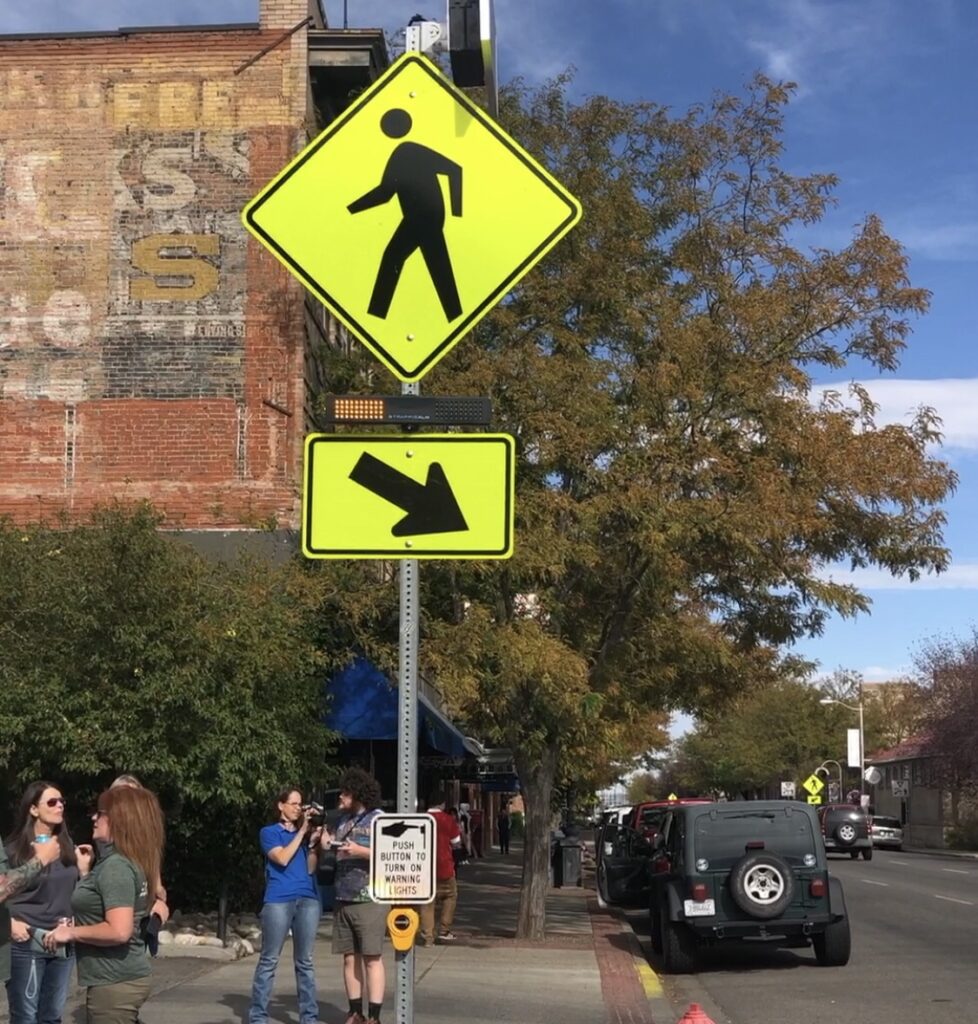 The funding for the new beacons was provided through a grant from the Downtown Billings Alliance's Downtown Billings Partnership arm. Montana Avenue is classified as a state highway, therefore, the project required the Montana Department of Transportation to approve the installation. This is the first of several initiatives planned to aide in traffic calming along this state highway. 

The Historic Montana Avenue Association (HMAA) led this initiative as part of the group's mission to improve safety, walkability, and beautification of this historic district. In addition to traffic calming, the HMAA has also hired private security for a portion of Montana Avenue and is working on upgrading the streetlights and installing new banners.