Featured Article:
---
February 17, 2021
Pub Station Presents begins the process of bringing live entertainment back to the Pub Station Ballroom through its "Socially Distanced Series."
These events have a limited number of "pods" available for purchase for each event (nine pods of four people, seated at high-top tables, and 11 pods of six people standing). The shows will be following socially distanced recommendations throughout the venue as well as the event. Tickets may be purchased online and in advance only. The Pub Station's "Socially Distanced Rules" for this series will be posted on their website under FAQs.
>> Read the full Billings Gazette article here
---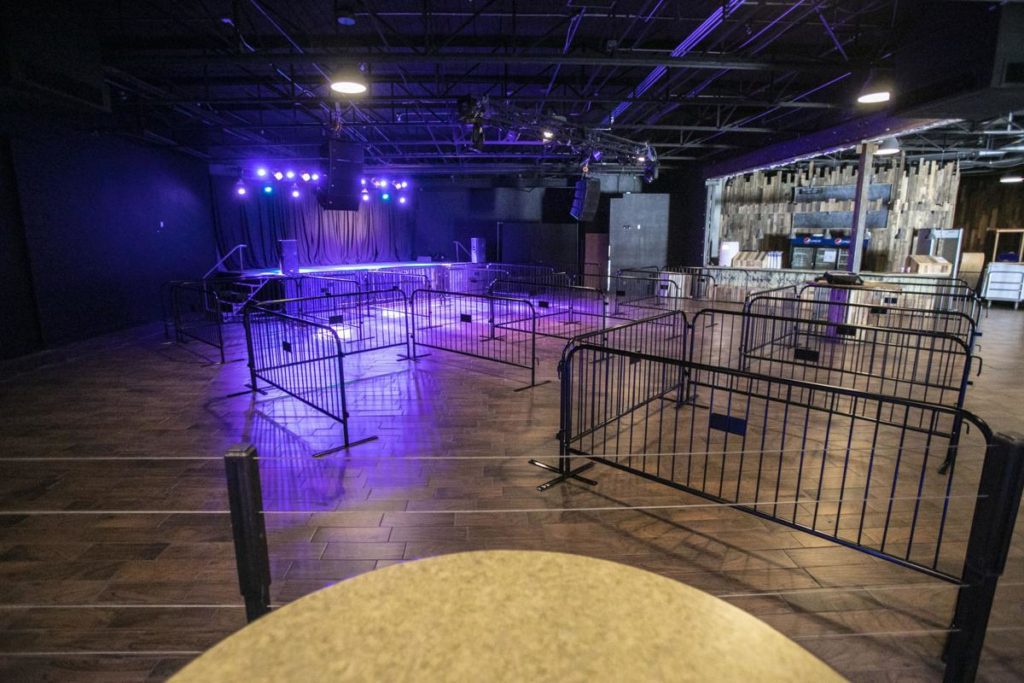 A round high-top table, which will be able to serve four attendees, overlooks a spliced Pub Station floor Wednesday, Feb. 17, 2021, in Billings. The venue will be able to house 102 guests when it reopens versus it's usual 800. 
RYAN BERRY, Billings Gazette

---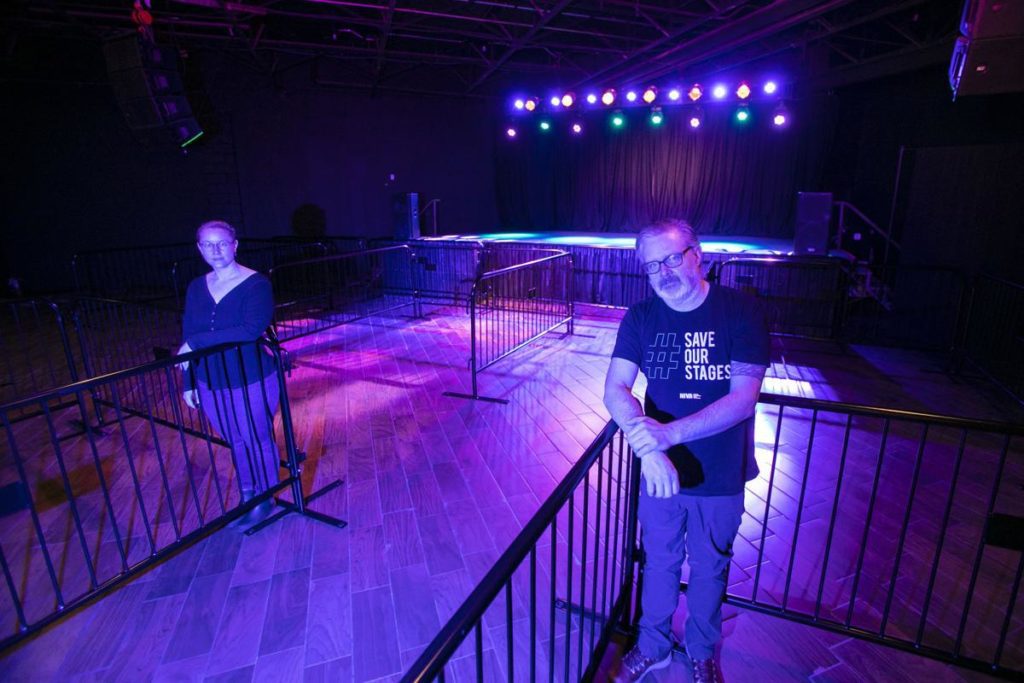 Pub Station co-owners Ann Kosempa and Sean Lynch stand in individual "pods" Wednesday Feb. 17, 2021, which will be used to keep the concert-goers socially distanced when the music venue hosts it's first concert in more than a year on March 19. Pods will be assigned to groups of people in order of when they buy their tickets, and the 800 person venue will be able to host 102 concert-goers with this new layout.

RYAN BERRY, Billings Gazette