Featured Article:
---
December 13, 2020
by Mitch Lagge
On Sunday, two downtown Billings residents partnered with local business owners and their friends to install a string of lights above businesses on the 100 block of North Broadway in downtown Billings.
Julie Seedhouse and Lauri Patterson both live downtown and had the idea for the lights that will stay up year-round. They seized an opportunity presented by Big Sky Economic Development in the form of a grant, which paid for a portion of the project.
I think our biggest inspiration was that we're both so passionate about Billings as a city and downtown Billings specifically. Both living here, we want to make downtown inviting and welcoming to everyone to come down and experience our beautiful downtown," Patterson said.
---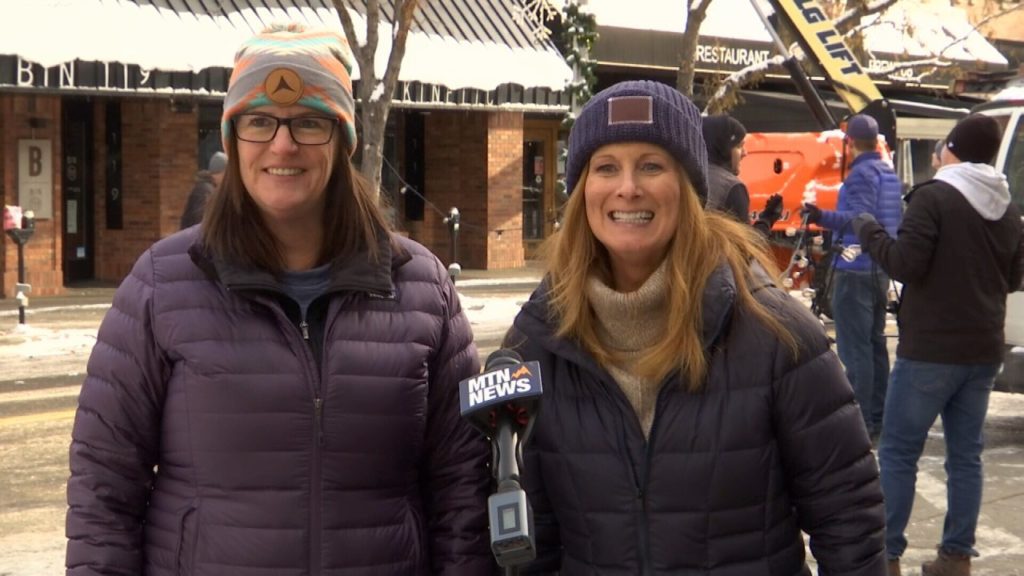 ---
Patterson and Seedhouse applied for and received a Space2Place grant offered by Big Sky Economic Development. The relatively simple grant has the goal to transform an empty, ordinary space into one more vibrant and interesting, hopefully fostering a greater sense of community.
That's really the theory behind the Space2Place grant program is trying to create a place that people are going to and making it special. And it's our front yard, so we're pretty dialed in to that too," Seedhouse said.
The total project cost about $2,500 of which the grant paid $1,700, the pair said. Business owners on the block of North Broadway between First and Second Avenue North donated money to pay for the remainder.
We had to get approval to put all of the anchors in and everybody was excited about the project. They know what a difference it will make for this block," Seedhouse said.
In the chilly weather Sunday morning, the block of North Broadway was blocked off so the group could bring in a basket lift and string the lights. Seedhouse thanked Don Olson with O2 Architecture for navigating the city permitting process.
It wouldn't have happened without him. He helped us navigate that process and we're super grateful to him and his wife Kim for their help," Seedhouse said.
Another helpful partner was Chris Archer with AEI Electric, who helped hang the lights and ensure they were hooked up properly to power," Patterson said.
The electritian, engineer, and a group of Seedhouse and Patterson's friends all volunteered their time to help with the lights.
We are super thankful that they are our friends because we got them up super early on a Sunday morning in 12 degree weather to come out here, but I think everybody is having a great time and we're all excited to see the finished product," Seedhouse said.
The basket lift to hang the lights was lent to the group by the Downtown Billings Alliance. The lift was rented and already in the area hanging up other Christmas decorations on downtown street lamps.
Patterson said they've had other business owners on the surrounding blocks ask about continuing the lights to cover a wider area. That would take another grant or community donations, Patterson said.
We'll probably start those fund raising campaigns, because this is all a volunteer effort. Product has been supplied at cost, so it's not any businesses effort. It's just everybody coming together as a community and making sure that this happens," Patterson said.
---