Zest Virtual Cooking Class: Delmonico Steaks
March 14 @ 5:30 pm

-

7:00 pm

$34.95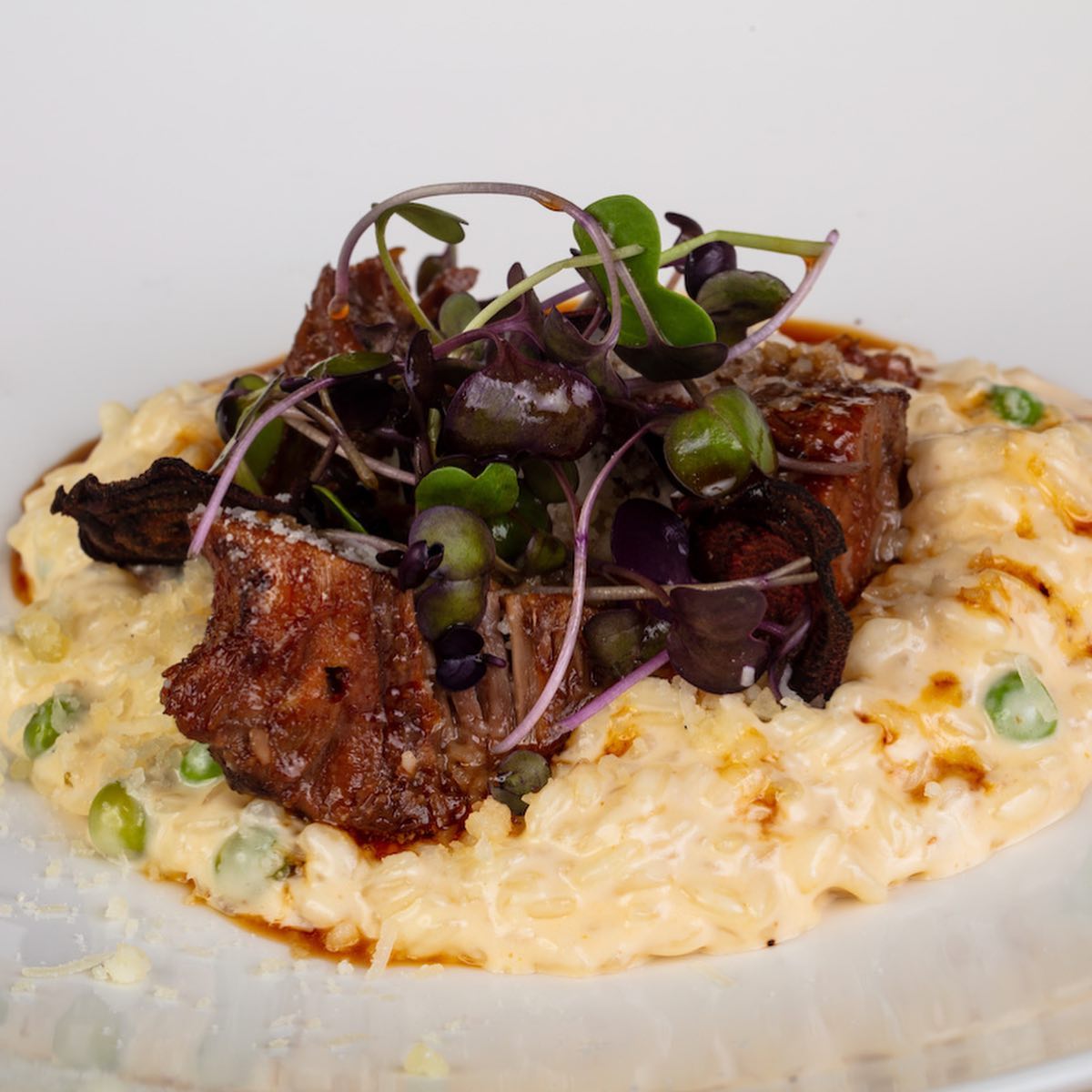 Balsamic Marinated Chuck Eye Tender Steaks ~ Smoky Chimichurri ~ Pan Seared Brussels ~ White Wine Risotto
Registration Deadline: Monday, March 8th 6pm
Intended Servings: 2
In this class, you'll learn how to easily transform an inexpensive cut of beef from our friends at Charter Ranch into an elegant dinner. Together we'll make slow-cooked chuck-tender steaks that have been marinated in balsamic vinegar, a bright and smoky chimichurri sauce, pan-roasted brussel sprouts and the creamiest, dreamiest risotto you'll ever eat all in under a hour and a half!
This class features special guest Annika Charter from Charter Beef and Livestock, who will share about her family's livestock operation and answer your questions about cooking with less common cuts of beef.
In this class, we'll cover:
The "reverse sear" method of achieving the perfect, crusty exterior and a deliciously rare interior on steaks
How to transform tougher cuts of meat into exquisitely tender morsels:

Using a tenderizing marinade
"Low and slow" cooking for melt-in-your-mouth results
How to slice your finished steaks "against the grain"

Using a temperature probe to cook your steak perfectly
A simple and versatile chimichurri sauce that pairs perfectly with steak, chicken, lamb and roasted vegetables.
The only risotto recipe you'll ever need.
How to cook multiple dishes simultaneously, so they're all served hot!
What your class purchase includes:
Live, Virtual Class with Marguerite Jodry, co-owner of Zest, and Annika Charter of Charter Beef & Livestock, during which you will cook-along and be able to ask questions.
Cook-Along-Kit that includes all ingredients including the steaks, except for a few pantry staples like olive oil and butter.
Class Guide with recipes, pantry and equipment lists, and pre-class prep list.
Class Recording for you to reference in the future.
One Time, 15% Discount at Zest which can be used in-store or online!
Chuck Eye Tender steaks, also known as Delmonico Steaks, come from the beef chuck primal. This large section of meat comes from the shoulder area of the cow. That means it does a lot of work. You're probably used to seeing chuck roasts and ground chuck in the grocery store, because all that work the muscle does results in tougher fibers that are best suited to all-day cooking methods or being ground up into the tasty burgers. But marinated properly and slow cooked in the oven with a reverse-sear to finish, the chuck tender steak makes a juicy, flavorful entree fit for a fancy dinner.
Thanks to our Local Partners:
Related Events
---
Want to add your meeting or event to the calendar?
Volunteer
We're always looking for good volunteers! If you're interested in getting involved, contact our Event Director, or sign up for our Volunteer newsletter below: