Rockets with Artist Rob Johnson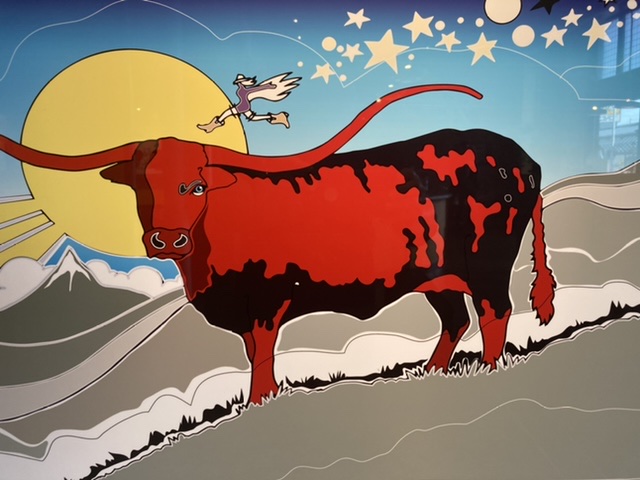 Robert (Rob) Johnson
Robert's art career started at Commercial Art School in Minnesota and was hired right after graduation, by the Billings Gazette.
His first art show was displayed at the Billings Gazette, in which what used to be called: "Art in the Atrium."
Inspiration for his work comes from Peter Max, Roger Dean, and other 60's pop-art surrealist's, and a love of nature found everywhere in Montana.
The medium he uses has evolved into what he calls, "Pen & Pixel." A unique method of rough, than refined pencil sketches of the subject on a large sketch pad.
Once the sketch has taken shape, He continually refines it with tracing paper, and makes a final  line art rendition of the drawing.
The black line art is scanned into a computer where it's converted into a vectored line art drawing, and then a pop-art color palette is applied to the artwork.
It's hybrid art of natural hand drawings with color applied digitally. The artwork is printed on brilliant metal.  He can explain it when you meet him!
Johnson has done Illustrations for multiple newspapers and magazines in Washington D.C., Denver, Colorado, and Billings, Montana.
His artwork was published regularly in Magic Magazine, and  he is currently a sponsored artist by Rimrock Art & Frame in Billings.
Related Events
---
Want to add your meeting or event to the calendar?
Volunteer
We're always looking for good volunteers! If you're interested in getting involved, contact our Event Director, or sign up for our Volunteer newsletter below: