Pub Station: Robert Francis
September 28 @ 8:00 pm
$15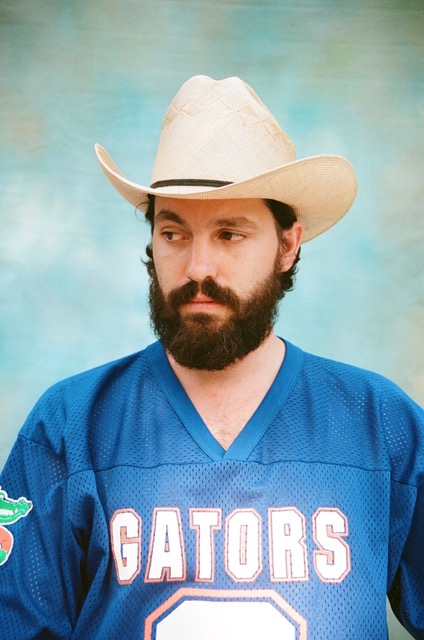 General Admission/All Ages
7PM Doors/8PM Show
Tickets are available at thepubstation.com, Pub Station Taproom (2502 First Avenue North), or by calling (919)653-0443.
---
In the summer of 2020 Robert Francis went camping in Idaho's Sawtooth Mountains. "I rented a U-Haul and slept in the cargo hold. The goal was to get a good look at comet Neowise," Francis said. One night the unexplainable occurred, "a strange burst of light fell out of the stratosphere, shape-shifting, almost dancing; it lasted nearly ten minutes before disappearing behind the mountains." A few days later, Francis arrived home in Los Angeles and sat down at the sewing table in his kitchen. He wrote the entire new album, Big UFO, in three days. "Look at the sky long enough and you're bound to see something strange. The unknown makes you feel like a kid again. There's an infinite vastness out there we know nothing about. I like to think that's where these songs come from," he said.
Big UFO is Francis' tenth studio album and his most cohesive to date. His band The End Times, Cori Elliott (vocals), Shane Smith (bass), Drew Philips (guitar) and Brad Cummings (drums), along with Engineer / Mixer, Eric Fuller, traveled to Ridgefield, Washington, a small town on the Columbia River and recorded everything live (including vocals) inside a tin barn that belonged to Bo Smith (Shane's dad), a Vietnam War veteran and singer / songwriter in his own right. Francis recalls the frigid recording set-up and taxing process, "It was 35 degrees and raining. If you listen closely – you can hear propane heaters on each track and they sound like tape hiss. We had to nail plastic panels to the ceiling to redirect the rain from short-circuiting our amps. The fridge was stocked with Rainer beer." The result is a lush, woodsy sound reminiscent of a fireside chat or living room jam; think Dylan's Nashville Skyline or Townes Van Zandt's Delta Momma Blues.
Related Events
---
Want to add your meeting or event to the calendar?
Volunteer
We're always looking for good volunteers! If you're interested in getting involved, contact our Event Director, or sign up for our Volunteer newsletter below: