Pub Station Presents: Chancey Williams, Teague Brothers Band
August 20 @ 6:00 pm
$32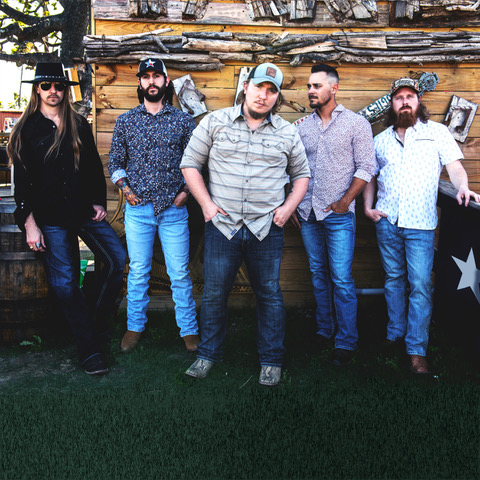 Rain or Shine
General Admission/All Ages
Doors at 5PM/Show at 6PM
Chancey Williams
Saddle bronc rider turned neo-traditional country music sensation, Chancey Williams has gone from competing on horseback to performing on center stage at major rodeos, festivals, and venues throughout the United States. The only artist besides Chris LeDoux to both ride and perform on stage at the world's largest outdoor rodeo, known as "The Daddy of 'Em All," Cheyenne Frontier Days, Williams is the next authentic cowboy of country music.
Growing up on a ranch in the Cowboy State, Chancey learned the cowboy-way-of-life from his father, and like his dad, found himself a successful bronc rider, qualifying for the National High School Rodeo Finals, twice at the College National Finals and winning two rounds at Cheyenne Frontier Days.
Chancey embodies the western lifestyle to such an extent that he's the first and only singer/songwriter to be endorsed by CINCH®. On an impressive roster of the world's top rodeo athletes, Williams' sits as the sole music-related endorsement deal.
Chancey Williams debuted his highly anticipated new album, 3RD STREET, at no. 5 on the iTunes Country Albums chart. Produced by country music hitmaker, Trent Willmon, the full-length album is sure to resonate with country music fans of all ages. Williams co-wrote eight of the album's tracks from the reminiscent throwback tune "College," to upbeat anthems like "The World Needs More Cowboys" and "Tonight We're Drinkin'" to raw, stripped-down ballads like "Let It Go." The magic of 3RD STREET really shines through on the band's brilliant remake of iconic Dan Seals & Marie Osmond duet "Meet me in Montana," featuring Brooke Latka.
Teague Brothers Band
John Teague – lead vocals, acoustic guitar and harmonica
Kyle Villareal – lead guitar, vocals
AJ Hoffman – fiddle, vocals
Ryan Cobb – bass
Tyler Tassin – drums
"It means a lot to feel proud of something that you built yourself," says hard-working Texas troubadour John Teague, frontman and songwriter of the Teague Brothers Band. "It's that way with songs. When I can string a bunch of words and notes together in a way that makes sense and tells a story, that's pretty satisfying to me. I'm big on telling stories."
That's putting it mildly. On the Teague Brothers Band's forthcoming new album, American Folk Songs, John's emotionally precise songwriting poignantly explores the trials and triumphs of real life. Such plainspokenly profound originals as "Don't Want to Go Home," "Walk," "Looking Up" and "American Folk Song" exemplify Teague's vivid slice-of-life approach. His resonant lyrics allow the listener access to his characters' inner lives, while his bandmates provide rootsy, infectious Americana grooves that bring his stories to musical life. Teague's working-class creative vision has made him one of the Americana scene's most acclaimed rising songwriters.
Teague grew up in a family of farmers, saddle makers, construction workers and veterans. His blue-collar background taught him the value of hard work and the rewards that come from personal accomplishment. John—who runs a working ranch and construction company in his hometown of Winnie, TX with his wife—is also an Army veteran, having served a four-year stint that included a life-changing tour of duty in Iraq.
"One of the things I learned in the military," Teague notes, "is that, when you run up against a barrier, you don't give up—you find a way to work around it. That attitude also applies to songwriting, and to keeping a band together. Even when everything is telling you to give up, you think, 'OK, let's figure out how we can do this.'
"The blue collar thing is my life," Teague affirms. "It's how I grew up, and I live it every single day whether I like it or not. To me, being blue collar is about being goal-oriented and doing the hard work, rather than taking the easy way out."
Teague, both of whose parents had been musicians with careers in country music, began writing songs and playing in bands in his early teens, eventually embracing the emotional directness of country music. He formed the Teague Brothers Band in 2016 with his brother Matt, who's no longer in the group. The outfit quickly found an audience in its home state, emerging as part of Texas' "Red Dirt" scene of homegrown singer-songwriters.
The Teague Brothers Band's 2019 debut album Harvest Day earned widespread acclaim from critics and fans, and the tracks "Coyote" and "Fingers and Thumbs" became surprise regional hits.
"Texas is a big market for us," John notes. "In a lot of ways, Texas is like its own country, and there are so many opportunities to perform and find an audience here. I've really gotten in tune with the whole Red Dirt scene, and become good buddies with a lot of the artists in that community. The Red Dirt scene is open to a lot of different styles and approaches. You can be a little weird, you can have an eccentric voice, and you can have a different way of looking at things. I definitely identify with these guys who are doing it in their own way."
While John's songwriting has earned him a reputation as one of the Lone Star state's most skilled young artists, the Teague Brothers Band has earned the loyalty of fans with its high-energy live performances.
"I love playing music that people can dance to, but we also do some stuff that's less dancy and a little more rock 'n' roll," Teague asserts. "We fit in in dancehalls and in larger concert venues, but we also play in listening-room settings with just me and the fiddle player. At this point, we can fit in anywhere and just kill it."
Teague and his bandmates are back on the road and building on their prior successes. "I take a lot of pride in what we're doing," Teague concludes, "and I don't give up easy."
---
$24.00 Advance/Day of show
Ticket price does not include Etix service fee(s). Service fee(s) vary by purchase method and are applied at checkout.
Tickets available at thepubstation.com, Pub Station Taproom(2502 First Avenue North), by calling (919) 653 – 0443, or day of show at the Red Oxx gate (if still available – 324 N 13th St)
Related Events
---
Want to add your meeting or event to the calendar?
Volunteer
We're always looking for good volunteers! If you're interested in getting involved, contact our Event Director, or sign up for our Volunteer newsletter below: