GWAR, Light The Torch, Nekrogoblikon, Crobot
September 28 @ 4:30 pm
$30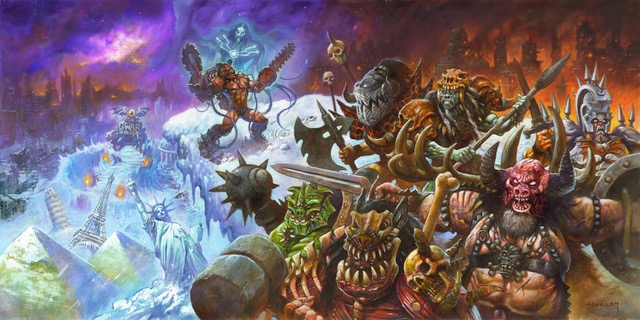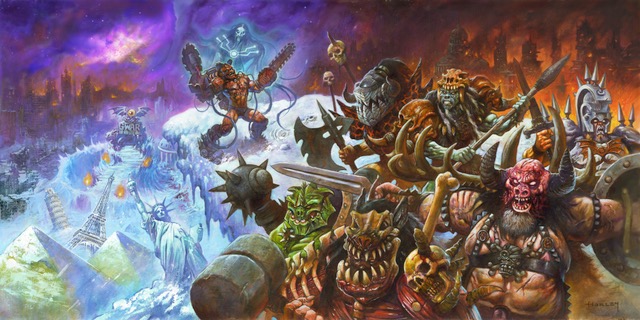 Pub Station Presents
GWAR, Light The Torch, Nekrogoblikon, Crobot
Wednesday, September 28, 2022
Pub Station Patio-OUTDOORS (2502 First Avenue North, Billings, MT 59101)
RAIN OR SHINE
General Admission/All Ages
4:30PM Doors/5PM Show
$30 Advance/Day of Show
Tickets on sale Friday, 7/15 at 10AM
Ticket price does not include Etix service fee(s). Service fees(s) vary by purchase method and are applied at checkout.
*ONLINE ONLY presale available Friday, 7/15 from 8AM–9:55AM for Pub Station's email subscribers and Facebook fans.
GWAR
The story of GWAR is carved across the history of this hopeless planet, but GWAR themselves are not of this world…Their story begins far past Uranus, in the deepest reaches of space, where the beings known as GWAR were warriors in the Scumdogs of the Universe, an elite fighting force in the army of the Master of All Reality. But GWAR proved too reckless and powerful, and after a series of tragic but hilarious blunders, they were banished to the furthest reaches of the galaxy, with orders to conquer an insignificant backwater prehistoric mudball known as the planet Earth. Once here, GWAR, the original Ancient Aliens, shaped the face of the globe, wiping out the dinosaurs, and mating with apes to create the human race. Having accidentally given rise to all human history, the Master of All Reality froze them in Antarctic ice where they could do no more harm. It was there they were discovered by a shady entrepreneur known as Sleazy P Martini, who sat the band down in front of professional wrestling, late-night horror movies, heavy metal music, and a steady diet of crack cocaine until GWAR became the cultural force they are today!
Related Events
---
Want to add your meeting or event to the calendar?
Volunteer
We're always looking for good volunteers! If you're interested in getting involved, contact our Event Director, or sign up for our Volunteer newsletter below: