First Friday
March 6, 2020 @ 5:00 pm

-

8:00 pm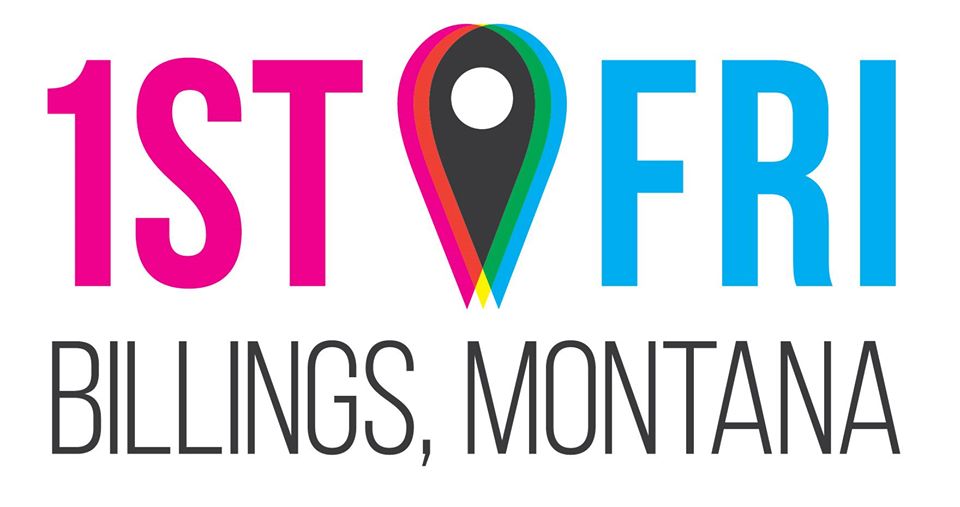 First Fridays in downtown Billings offer up a monthly glance of the best our downtown community has to offer after 5pm. Many downtown shops extend their hours, restaurants feature diverse menu options, local entertainment and artists are highlighted, & monthly themes offer a variety of unique, fun experiences for the whole community to enjoy.
Mar. 6, 2020: First Friday Happenings
Join the First Fridays Facebook Event
Resources
2020 Dates and Themes
Please note that participating businesses are not required to stick to the theme of the month. The themes are provided to inspire and offer some dimension to the evening. 
JANUARY 3: FIRE & ICE
It may be chilly outside but warm up with a fun and cozy evening of roasting marshmallows while walking the streets, sipping hot cocoa and enjoy exclusive evening specials and activities at downtown businesses. Ice provided by mother 
FEBRUARY 7: SHARE THE LOVE
FEATURING ARTWALK
February's First Friday features Art Walk which celebrates fine art with local and regional artists, art galleries and more. Grab your galentines for a night out downtown. Sip wine, enjoy extended shopping hours, special promotions, culinary delights, and fun activities at many downtown locations.
MARCH 6: READING RAINBOW
March starts off with the late Dr. Seuss's Birthday and downtown would love to honor the late childhood literary favorite with a variety of reading and literary activities and promotions throughout the evening.  
APRIL 3: EARTH-WISE
FEATURING ARTWALK
April's First Friday features Art Walk which celebrates fine art with local and regional artists, art galleries and more. It's also the 50th anniversary of Earth Month. Come downtown and connect with businesses, growers, restaurants, and brands within our community practicing sustainable earth-friendly habits.
MAY 1: LADIES NIGHT
In honor of Mother's Day downtown will host their ladies night First Friday on May day. Downtown locations will feature exclusive specials and promotions geared toward making moms of all kinda feel extra special.   
JUNE 5: CULTIVATING CULTURE
FEATURING ARTWALK
June's First Friday features Art Walk which celebrates fine art with local and regional artists, art galleries and more. A diverse collection of performance artists will be highlighted at various locations downtown. 
JULY 3: AMERICA'S BIRTHDAY PARTY
Come celebrate America and the long weekend downtown, Play some of your favorite 'lawn games' on the sidewalks of downtown and enjoy extended shopping hours, treats, special promotions, and other fun events.
AUGUST 7: END OF SUMMER BLOCK PARTY
FEATURING ARTWALK
August's First Friday features Art Walk which celebrates fine art with local and regional artists, art galleries and more. Soak up the final days of summer with extra downtown activities, exclusive shopping specials, promotions, and summer flavors. 
SEPTEMBER 4: FAMILY FUN NIGHT
Bring the whole family downtown and enjoy additional kid-friendly activities like face painting and balloon twisting, along with the evening's events & special offers extended from local businesses. 
OCTOBER 2: SCHOOL SPIRIT
FEATURING ARTWALK
October's First Friday features Art Walk which celebrates fine art with local and regional artists, art galleries and more. Show your school (Elementary, High School, or College) spirit and don't be surprised if you spot a mascot or two high-fiving people on the streets.
NOVEMBER 6: GIVE A LITTLE. CHANGE A LOT
Along with with extended shopping hours, and First Friday special promotions, Downtown businesses will extend exclusive offers in collaboration with local non-profits organizations.
DECEMBER 4: 30th ANNUAL CHRISTMAS STROLL
FEATURING ARTWALK
December's First Friday features the Holiday Art Walk which celebrates the fine art with local and regional artists, at nearly 40 art galleries and downtown locations. The night also consists of the 30th annual Downtown Billings Christmas Stroll, with events beginning at 5pm and throughout the evening until 9pm. The stroll includes various downtown businesses, retail shops, and other activated downtown spaces with extended hours, holiday-centric events, specials, holiday beverages and snacks, and loads of holiday cheer.
---
DBA Member Resources

What do you have going on at your business after 5pm on the next First Friday? Click the button below 👇 to submit your First Friday participation details.
1) The DBA will promote and market First Friday and the submitted events/promotions/activities with social media posts and email marketing.  The real success of the event will be up to the commitment of participating businesses to be consistent and offer events, promotions specials.
2) We believe in the value of working with your other downtown neighbors to enhance the downtown experience. The DBA stands behind the concept of 'abundance breeds abundance'. Meaning when First Friday falls in conjunction with an ArtWalk, or any other event hosted downtown it will only enhance and increase the downtown activity as a whole because it offers a variety of options to draw more of the community to downtown.
You bet ya! ArtWalk is an amazing member-driven event that falls on the first Friday of every other month (6 times a year). The community looks forward to the opportunity to mingle and explore local and regional artists at various locations downtown promoted by the ArtWalk organization. The ArtWalk has been around for many years and has a wonderful momentum and following that participants really benefit from. For more information about ArtWalk email .
First Friday happens 12 months a year. and is not your typical traditional event format, as it's not located in a specific footprint. First Friday happens at ALL participating locations and the DBA will market and promote each location while also add little fun enhancements to draw more people downtown for the night. So being a part of both can only increase the number of people your business is marketed to and interact with in a variety of ways.
Related Events
---
Want to add your meeting or event to the calendar?
Volunteer
We're always looking for good volunteers! If you're interested in getting involved, contact our Event Director, or sign up for our Volunteer newsletter below: