ABT: Compagnie Hervé Koubi
February 2 @ 7:30 pm
$17 – $45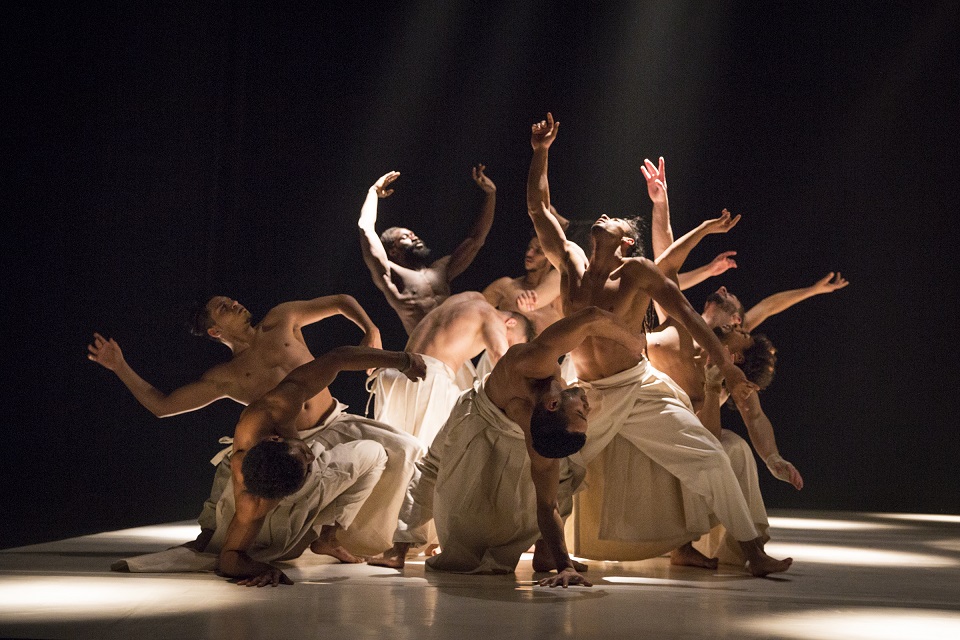 Evening performance 7:30 p.m. Student matinees: 9:30 a.m. and 12:30 p.m.
Choreographed by Hervé Koubi, What the Day Owes to The Night is a highly physical, stunningly fluid 65-minute work defying gravity for 13 all-male virtuoso dancers who are from Algeria and Morocco. What the Day Owes to The Night combines capoeira, martial arts, urban and contemporary dance with powerful imagery evocative of Orientalist paintings and stone filigree of Islamic architecture. Its music is a combination of sufi sounds interpreted by The Kronos Quartet, music by Hamza El Din from Egypt and excerpts of Johann Sebastian Bach's Passion. This is a must-see cultural experience! Created on January 21, 2013 at Pavillon Noir in Aix-en-Provence (France), What the Day Owes to The Night had its U.S. premiere at City Center Theater's Fall for Dance Festival on October 2, 2015 in New York City.
Of Algerian roots, Hervé Koubi grew up in France where he studied biology and dance at the University of Aix-en-Provence before graduating as a Pharmaceutical Doctor in 2002. After deciding to concentrate on a dancing career and graduating from the Rosella Hightower School of Dance in Cannes, Koubi gained professional experience as a dancer before creating his first project entitled "Le Golem" and collaborating with Guillaume Gabriel for all his works and more recently also with Fayçal Hamlat. Since 2010, he has been working with a group of 12 to 14 all male street dancers from North Africa on several works including What the Day Owes to The Night, The Barbarian Nights or The First Dawns of the World and Boys Don't Cry (October 2018).
Tickets for the two performances of the Student Matinee Series are available by phone. Recommended for grades 4+
Related Events
---
Want to add your meeting or event to the calendar?
Volunteer
We're always looking for good volunteers! If you're interested in getting involved, contact our Event Director, or sign up for our Volunteer newsletter below: